Take your performance marketing to the next level
Affise affiliate software is created for affiliate marketers by affiliate marketers. We used our experience to create platform that allows you to create, kickstart and manage your affiliate network in the most efficient way. Affiliates and advertisers, creatives and conversions, offers and payments – everything is right where you need it, easy to manage and analyze with Affise affiliate platform.
Increase Your ROI
Save up to 90% of your costs as we do not charge for clicks. Be free to use low conversion traffic sources
Total Budget Control
Predict your budget and hold it within approved limits with Pay-Per-Conversion strategy applied to your affiliate network
24/7 Technical Support
A devoted team of professionals helps you with all technical issues 24/7 and ensure you make money with affiliate marketing
Feature-Rich API
We provide smooth integration, as well as managed API integration service to make our affiliate platform and your custom solutions work together
Features you won't find anywhere else
AI-based Smartlinks
Using the technology of machine learning, SmartLink chooses the offers itself maximizing your profit on certain traffic
Real-time Statistics
Real-time statistics with over 50 slices (breakdowns) provides you with fresh data to base your decisions on
Unique Automation Tools
The latest technologies integrated into Affise, enable our clients to leverage scalable and highly customizable affiliate system that minimizes human errors, thus maximizing your KPI
Smart Targeting
Whether you want to streamline your campaign according to device, ISP, carrier, OS, browser, or other 15+ data points, Affise smart targeting tools will help you aim specific markets and increase CR
Advanced Caps
Use Affise Cap option to set conversions and budgetary limits for your affiliates. Thus, stop losing traffic and get better control over the spendings
Fraud Protection
FraudScore, 24metrics and Forensiq are the leading ad fraud detection and prevention services that enable you to evaluate fraud activity in real time and protect your campaigns from fraudulent traffic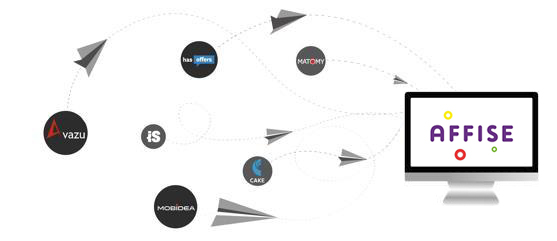 CPAPI
Pull thousands of offers in a few clicks! No Code. No Hassle. 100% Free. Trusted by the best brands in performance marketing
Learn more
Trusted by the best brands in performance marketing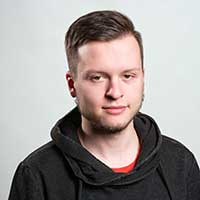 "Since we started working with Affise we witnessed a remarkable growth and improvement of our company. The system is operating very smooth, and in case of any difficulty Affise Support Team provides us with a prompt and professional help. The revolutionary pricing policy is also a huge plus - it allows us to operate with way larger volumes without wasting much money."
- Ilya Sereguin, Analyst
Mobio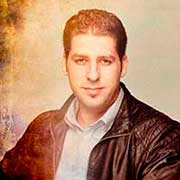 "Affise is an essential part of our performance marketing decision-making and execution process. We see it as a critical part of our mobile marketing technology stack and and fully rely on it's performance. The close work and great support from their team helped us to achieve our goals with great success. We look forward to a long and successful cooperation with Affise."
- Mark K., Co-Founder
Mobfolio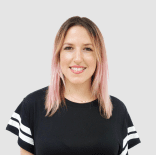 Partnering with Affise has been a strategic decision for us because our customers can take advantage of a smooth integration thanks to the unique API service they provide. Besides their tech team provides a very professional and prompt replies to our lots of questions. That's why we recommend Affise because now we are able to measure very easily the KPIs in order to provide the best results to our customers and therefore boosting our sales, so we are willing to extend our cooperation for a very long time.
- Macarena Cenalmor
VP of Global Sales, Mobusi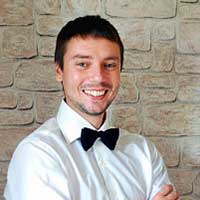 "As Forex Club affiliate program, we want to express our gratitude to Affise team. We started to promote our own mobile app Libertex in the beginning of 2016. Within that short period of time, we managed to reach the markets not only in Russia and CIS countries, but also in Asia and Europe. Thanks to Affise platform, it takes us just a few minutes to integrate with our partners and create new creatives. The best about Affise is that it is so easy and convenient to use, and their modern Tech Support is just outstanding. Forex Club highly recommend Affise to those who are looking for a reliable partner to create their own affiliate program."
- Denis Efimenko, Group Leader Affiliate Marketing
Forexclub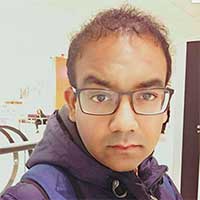 "Creating a lean yet successful business structure which is in sync with the ever changing advertiser dynamics is what keeps us going every day!! With a significant growth in the number of advertiser accounts and a corresponding increase in the publisher base, one of my most critical challenges is to keep iterating to help lower our operational costs without giving up on platform independence, features and stability. Affise with its team of technical experts is always on 24/7 standby to help provide proactive solutions and support us in this growth journey."
- Sujoy, Chief Operating Officer
Сlaymotion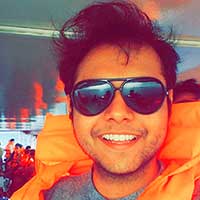 "Affise has become the very solution we were looking for, when we started to expand exponentially. As we are paying for the conversions only, it have reduced our cost for tracking to 50% right away. Thus we have managed to save our margins in each campaign as well as maintain our cash flow efficiently. For sure, Affise and its team are the ones, with whom we expect to maintain and develop our working process and relationships in the future."
- Tejas Rathod, Head of operations
Chillofy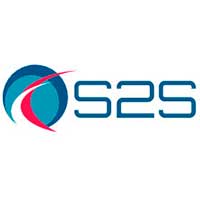 "Affise is not only the platform that helps us to increase our business. Affise is also a team of professionals who provide us with awesome tech support each time we need it. The unique solution they offer - CPAPI helps us to make API integration within just two minutes. It allows us to save our time for more and bigger achievements."
- S2S-team
S2S
10 000 Tracking Conversions Included
$0,02 Per Conversion
1 000 000 Impressions / month
$0,005 / 1 000 Impressions
24/7 E-mail Support
Dedicated Account Manager
Full-cycle impression tracking
Smartlinks
Languages and currencies
Additional publisher UI
Complete feature access
40 000 Tracking Conversions Included
$0,016 Per Conversion
15 000 000 Impressions / month
$0,005 / 1 000 Impressions
24/7 Live Chat Support
Dedicated Account Manager
Full-cycle impression tracking
Smartlinks
Languages and currencies
Additional publisher UI
Complete feature access
Unlimited Tracking Conversions
Special Per Conversion
Custom Impression package
Special price / 1000 impressions
24/7 Premium Support
Dedicated Account Manager
Full-cycle impression tracking
Smartlinks
Languages and currencies
Additional publisher UI
Complete feature access
Fast and Easy setup!
Start your business and get first revenues in less than 72 hours. Our effective onboarding process helps you make the most important first steps in our platform, learn our main features and get the real results quickly. Dedicated Onboarding Specialist will help you to establish your personal Affise platform according to your business needs.