Exclusivity and privacy
Build successful partnerships in a unique style and raise the level of originality of affiliate network with a whitelabel option and custom design. Work with multiple brands by assigning individual custom domains to each, provide exclusive offers using different levels of privacy, and set custom commissions for trusted partners. Make enrollment in your affiliate network private and invite only trusted and qualified contacts.
Custom design
Whitelabel
Private registration
Individual payouts
Multi-brand domains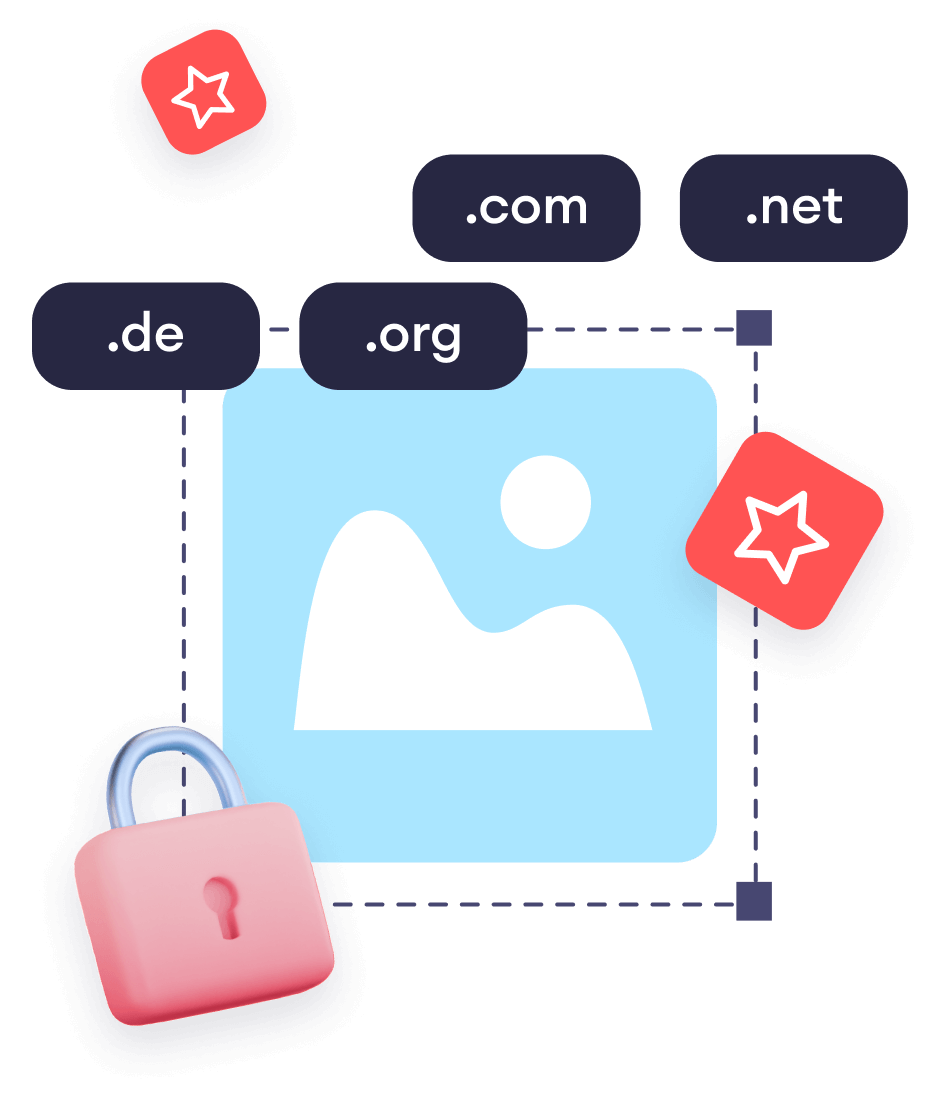 Accurate targeting
Get leads only from relevant audiences. Use advanced targeting with a wide range of settings - from city to mobile operators - and find those who will convert your dating offers and increase CR. Use advanced mode to get more opportunities to filter traffic or even create special targeting groups for all affiliates or for specific ones. Use full A/B testing to hone your strategies for superior results.
Extended traffic filters
Targeting groups
Advanced tracking settings
Multi-level allowlists and blocklists
A/B testing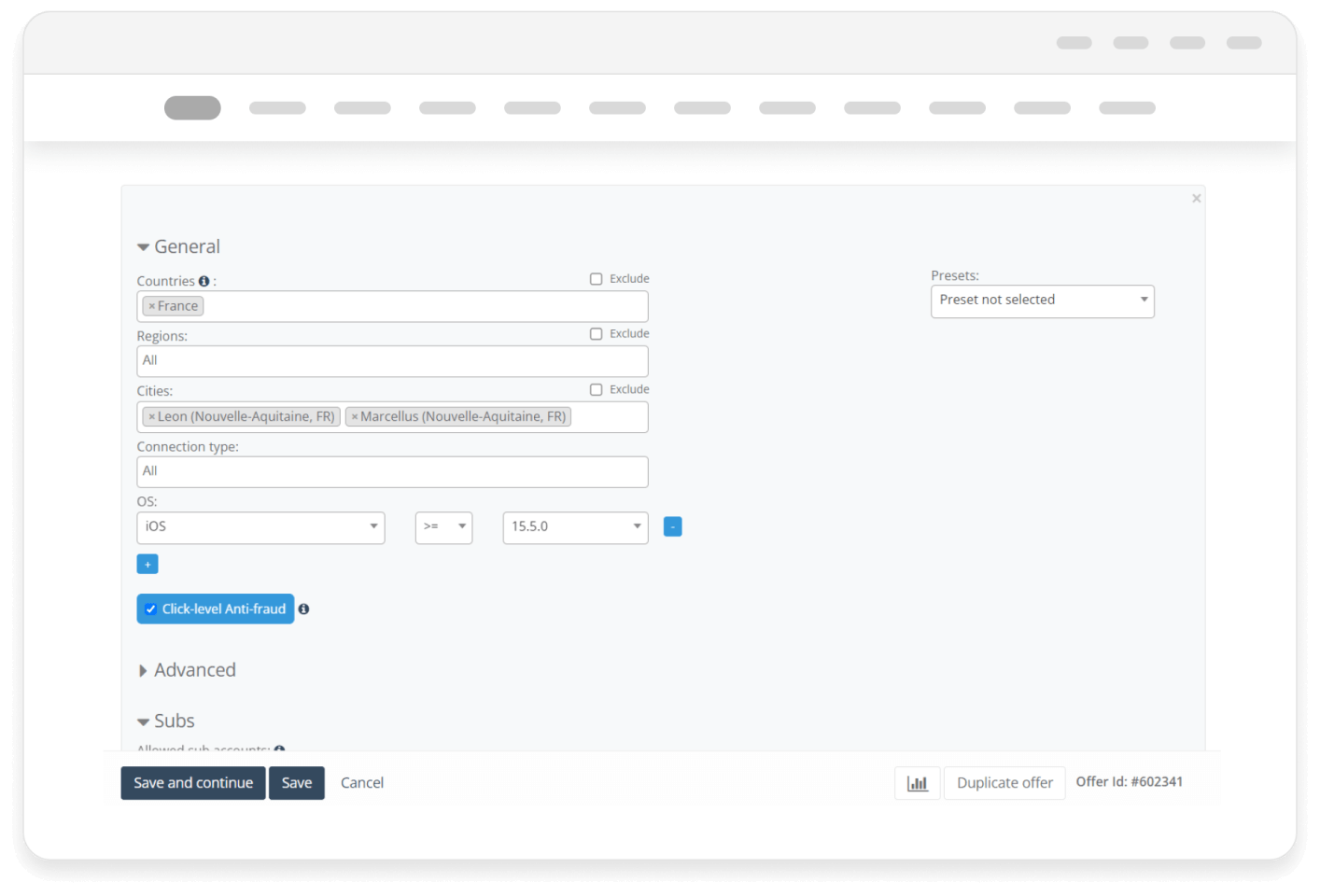 In-depth analytics and reports

Optimize your traffic sources and get the most out of them with Affise statistics with 50+ slices. Check incoming clicks and conversions for every important detail: os, browsers, subaccounts, time from click to conversion, or even combine them into individual reports and save as a preset.
50+ statistics slices
Advanced analytics
In-depth reports
Custom dashboards
Individual presets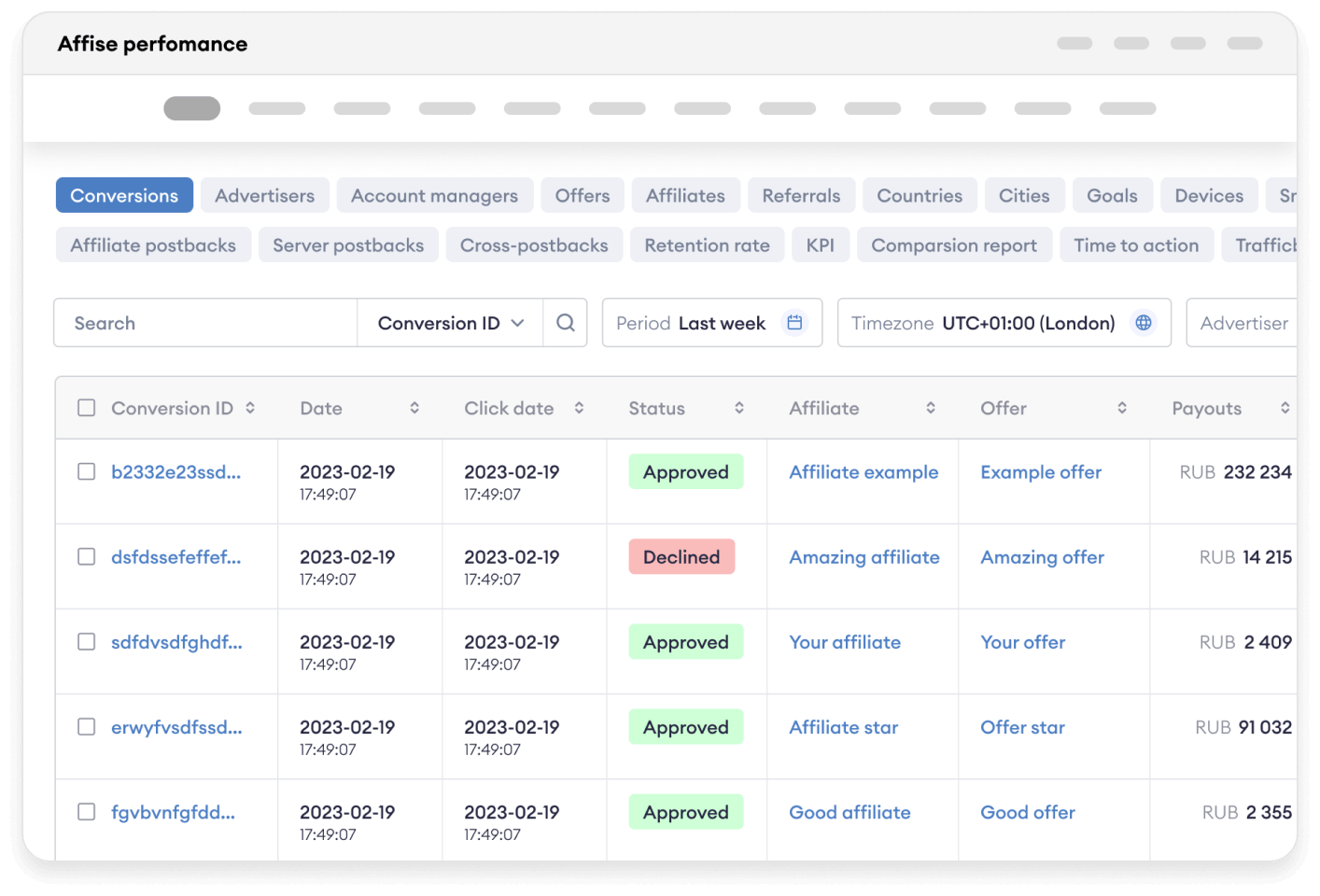 Have your own dating app?
Try Affise Mobile Attribution
Uncompromised Reliability
and Fraud protection
Affise offers you an unrivaled level of security, reliability, and data protection, ensuring your marketing strategies are backed by a trusted platform. Our platform, built on the strength of Google's cloud service, fortifies your account against both internal and external risks. What's more, built-in anti-fraud solutions protect you and your partners from threats of lost revenue and increase overall transparency and trust.
In-built Anti-fraud solution
Сlick-level fraud protection
Account security tools
SOC2 and ePrivacy certification
Google Cloud Service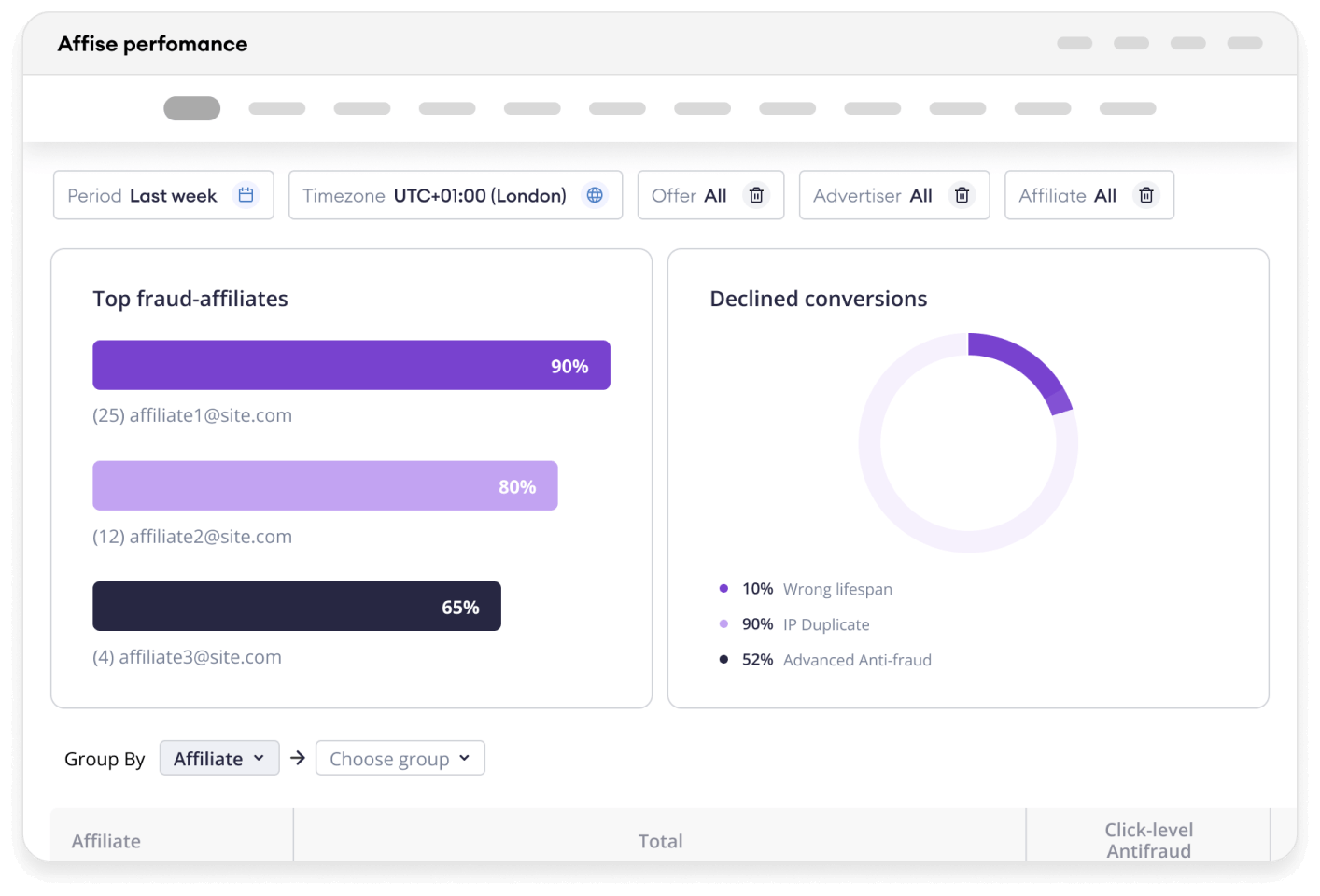 Unleash the full power of
partner marketing
Scale your business faster with Affise.