In-depth conversion tracking
Affise presents a potent analytics and measurement suite aimed at enhancing your comprehension of campaign expenses, performance, and user analytics. Affise empowers you to gain deeper insights and make data-driven decisions to optimize your campaigns effectively.
50+ statistics slices
Advanced analytics
In-depth reports
Custom dashboards
Individual presets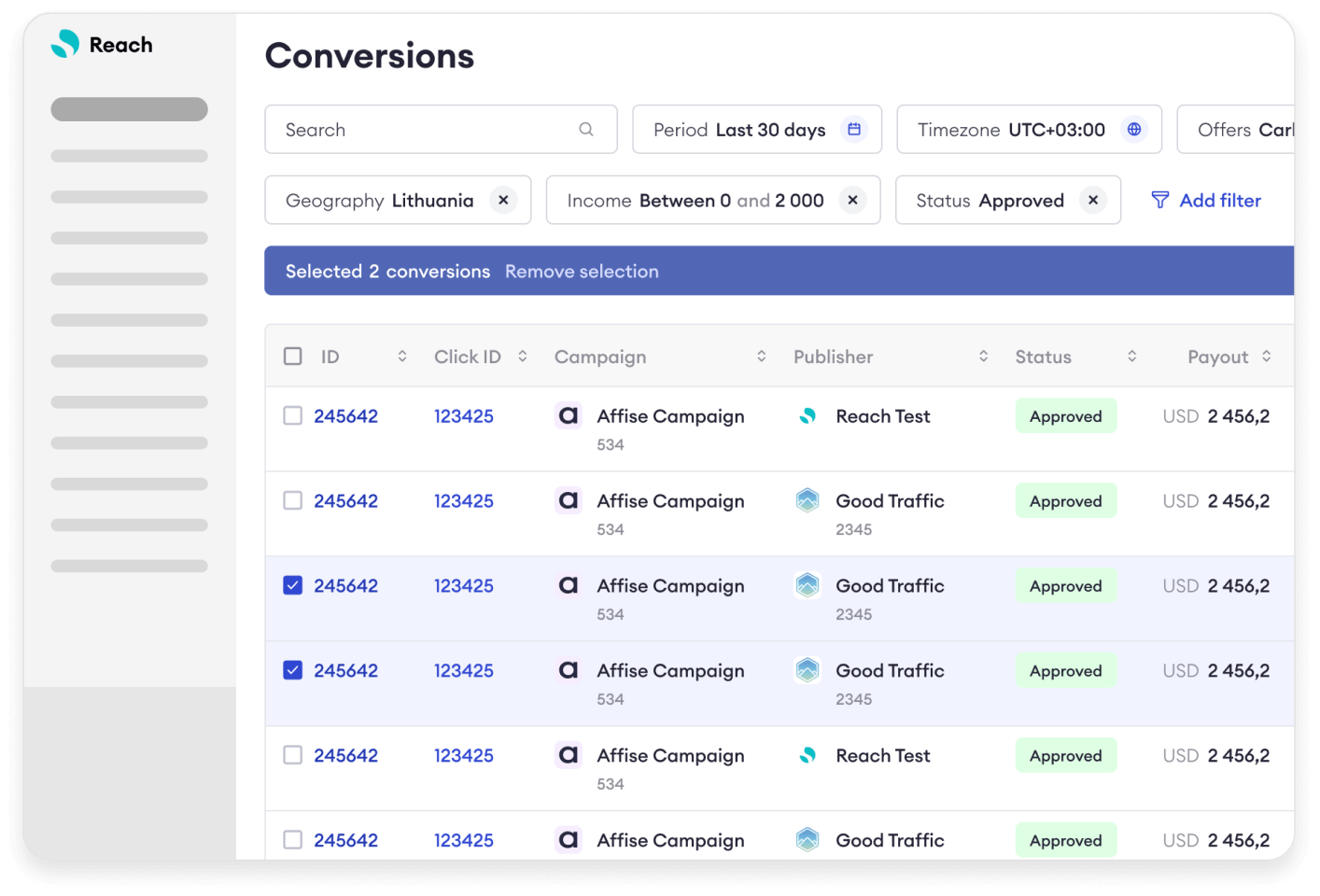 Effective payments
processing
Benefit from diverse payout options, including CPA, RevShare, and Hybrid, while automating commission distribution for your top affiliates. Enjoy the flexibility of customization and implement tiered commission structures as needed. Simplify your payment process by invoicing directly or integrating with a 3rd party payment system for automated commission payments, saving you time and effort in the travel industry.
Commission tiers
Billing API
Custom invoices with auto-generate option
Individual payouts
CPA / RevShare / Hybrid payout models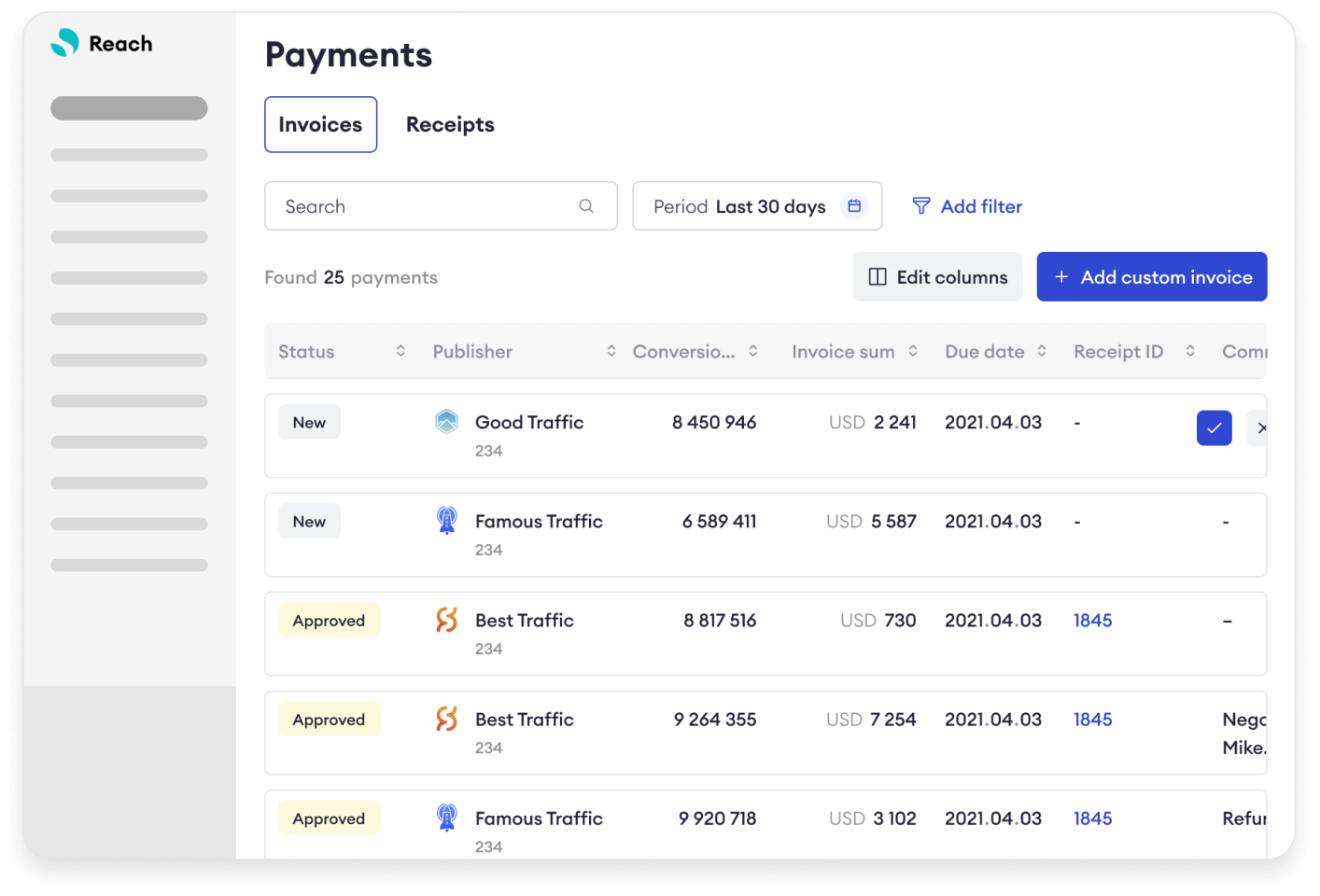 Extend Advertising
Channels: grow your reach
Launch & elevate your affiliate channel with Affise. Effortlessly onboard affiliates, empower them with instant creative assets, and boost sales using landing pages and A/B testing. Scale and manage affiliates efficiently, optimizing traffic with KPIs and conversion rates. Simplify affiliate management with Affise and focus on directing relevant traffic to your product.
Convenient partner management
Landings and prelandings
A/B testing
Promocodes
CR and KPI automation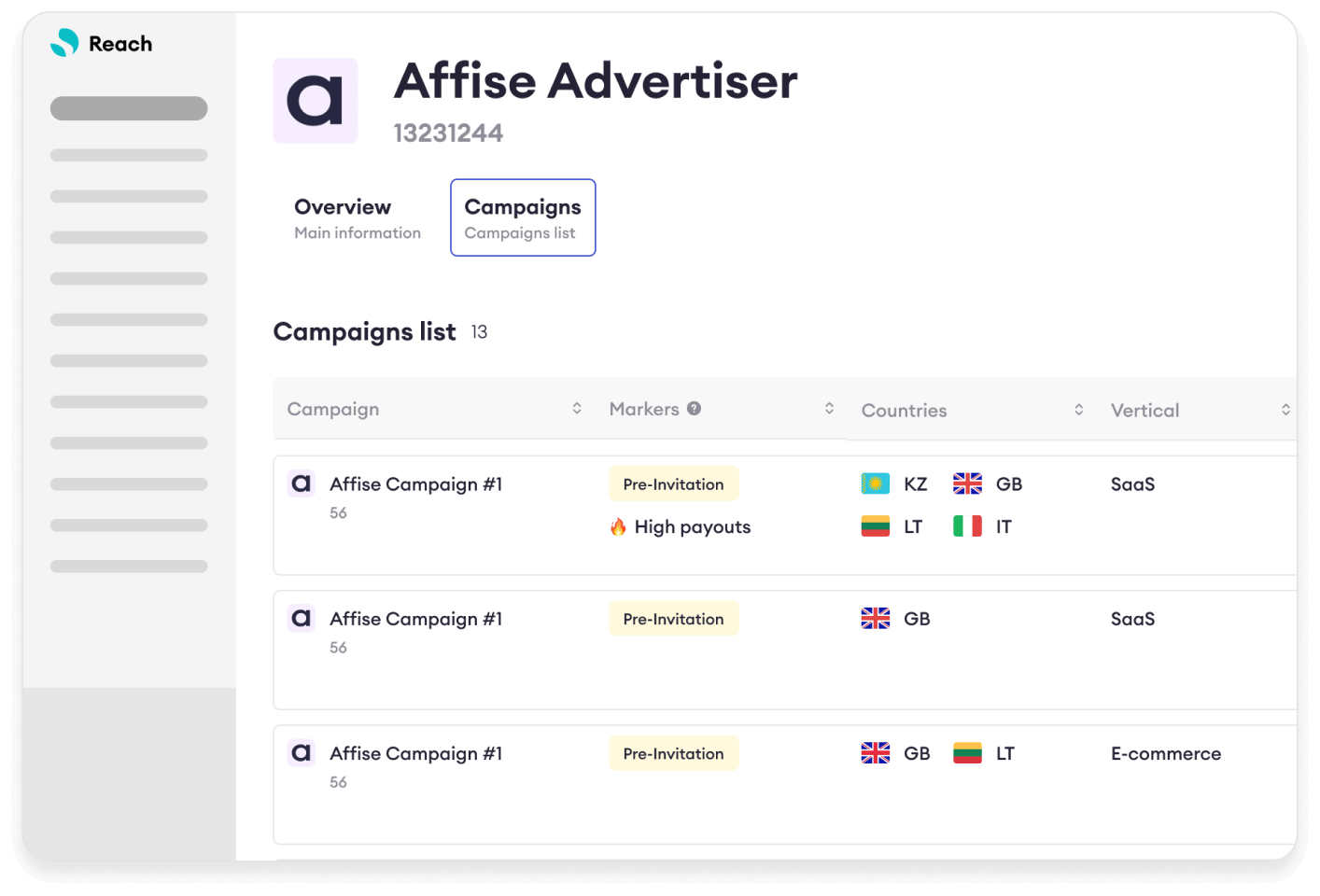 Optimize performance
for maximum results
Get leads only from relevant audiences. Use advanced targeting with a wide range of settings from city to mobile operators and find those who will convert your dating offers and increase CR. Use advanced mode to get more opportunities to filter traffic or even create special targeting groups for all affiliates or for specific ones. Use full A/B testing to hone your strategies for superior results.
Extended traffic filters
Targeting groups
Advanced tracking settings
Multi-level allowlists and blocklists
Adaptive A/B testing