All your app's performance
data in one dashboard
Affise Mobile Attribution (Affise MMP) allows you to keep track of all your apps in one place. With multiple slices it enables you to see how your ad campaigns are converting, what users do once they install the app, and how is your retention. You can track both organic and non-organic installs, user activity, and much more.
Track:
Impressions
ROI
Clicks
ARPU
Revenue
Average eCPI
Cost
Conversion rate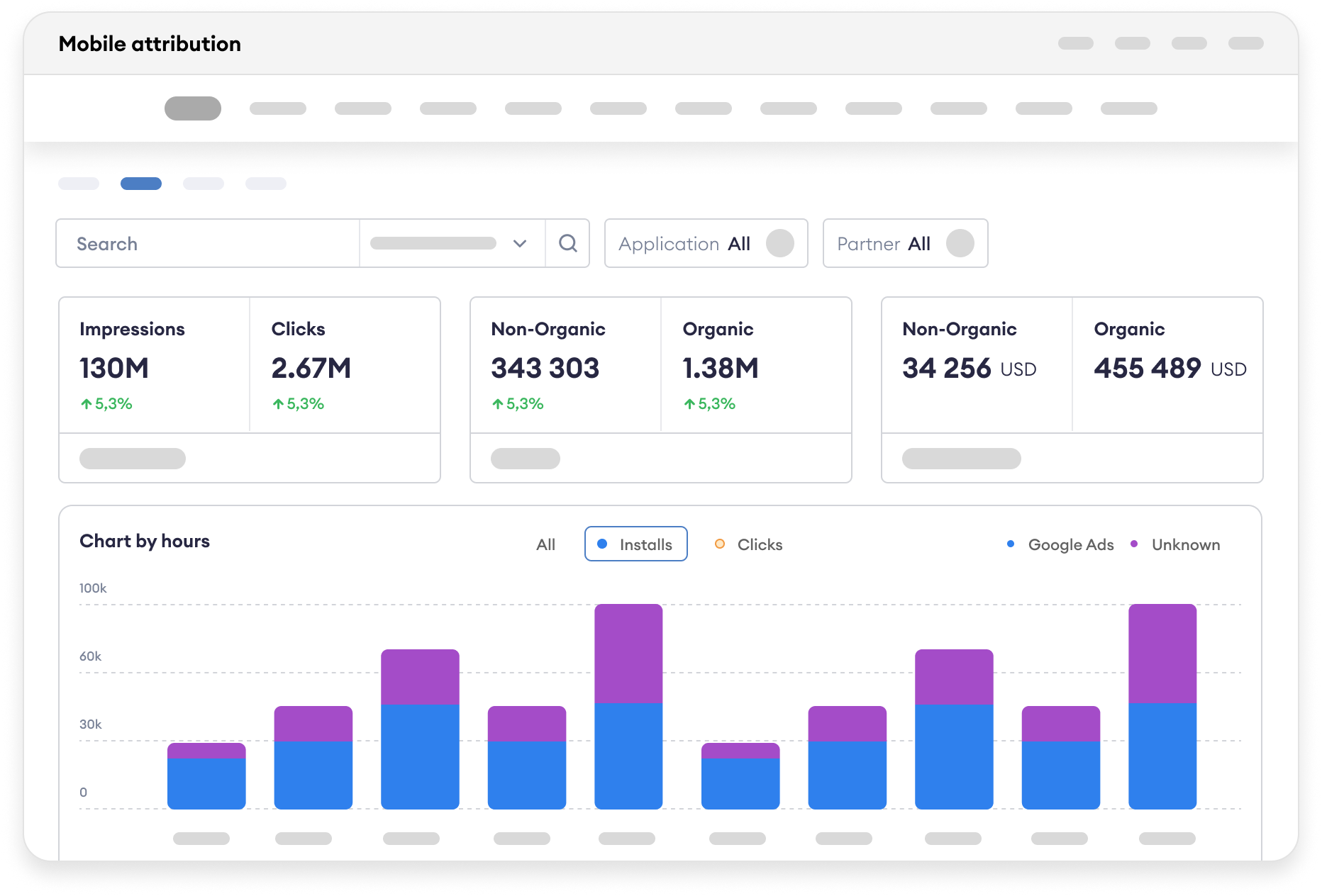 Affise Mobile Attribution is already
integrated

with:
iOS:

Achieving growth amidst an ever-evolving privacy landscape
Discover our cutting-edge solutions to maintain and enhance your app's growth in the post-IDFA era. Uncover the secrets to leveraging your marketing insights to the fullest in our comprehensive iOS 14.5+ Resource Center.
Gain a comprehensive performance overview using our SKAN solution, which offers precise and detailed measurement while ensuring compliance and safeguarding your customers' data privacy.
Scale UA campaigns
Utilize the powerful analytics capabilities of Affise Mobile Attribution to uncover the most effective user acquisition channels, gain insights into user behavior, and track app uninstallation and reinstallation. Enhance your targeting strategies, optimize campaigns, and effectively retarget specific users based on their in-app activities.
Track:
Partner performance
In-app events
Retention cohorts
Uninstalls
User activity
Retargeting performance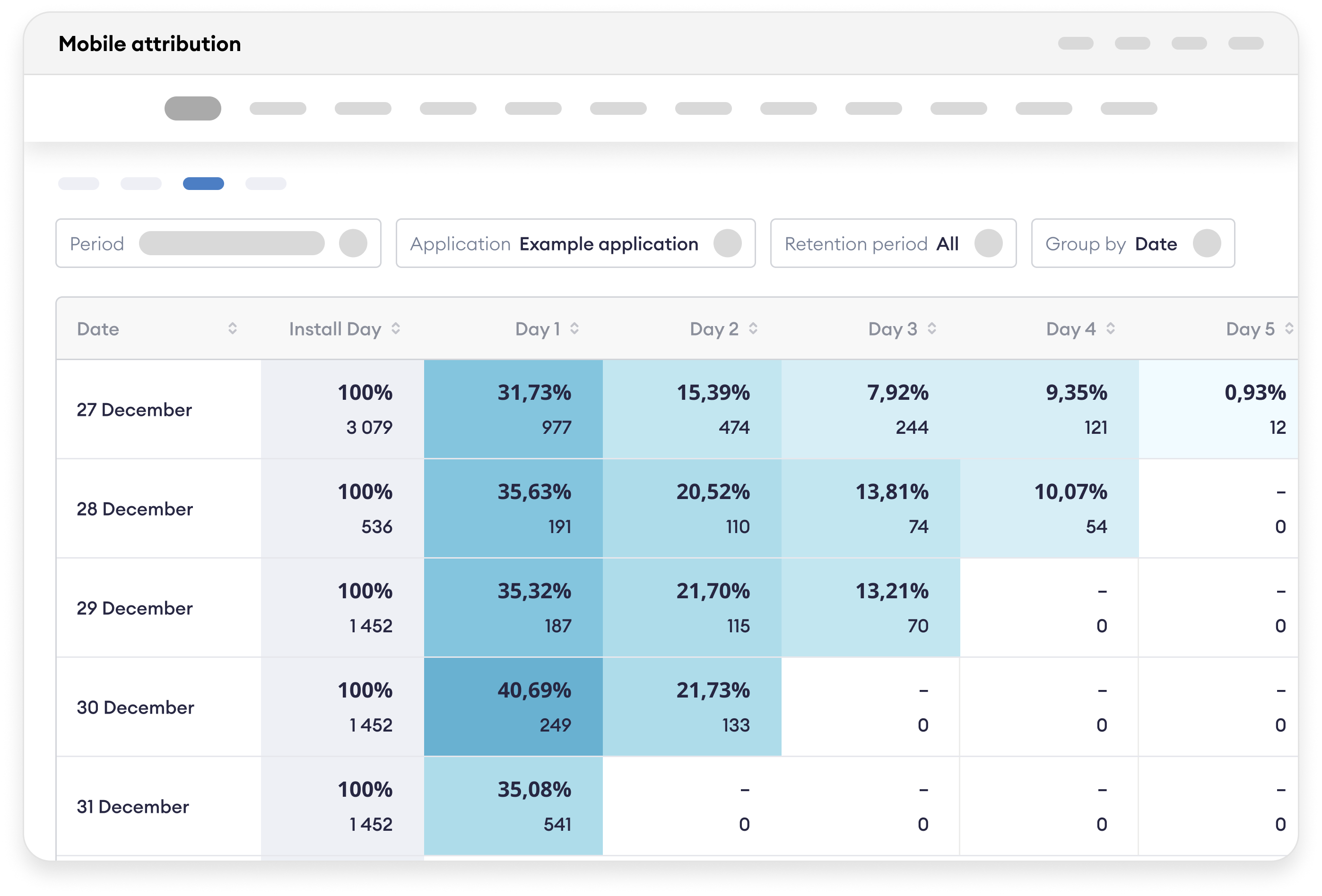 Ready to take your app's performance to the next level?
Get started for free and watch your results roll in!
Wait, we have more
Multiple app support
Add one or more apps you want to track. All it takes is just a few clicks.
Multiple partner support
Add one or more partners to promote your apps. You can invite partners from outside Affise system as well.
Facebook attribution
Connect your Facebook Ads account or partner's account and see how your campaigns perform.
Uninstall tracking
Track the users who uninstalled your app. You can also see who reinstalled it.
Raw data export
Want to do more with your data? Export RAW data with just a few clicks.
Retargeting & reattribution
Retarget users based on the specific in-app behavior. Attribute the way you want.
Affise was named leader
in affiliate marketing by G2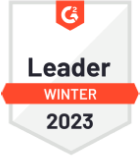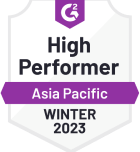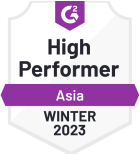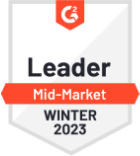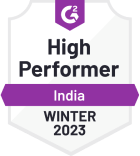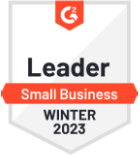 CR growth
+38%
App Market Media saw a 300% increase in Revenue with Affise. The сompany commits to generate efficient user-engagement strategies through performance-based models to ensure the maximum ROI for clients.
Increase in ROI
+58%
Affise is truly a leading software platform currently on the market. The set of tools onboard with the pricing policy as the cherry on top makes it unbeatable.
Conversions per month
+500K
Affise gave us the confidence and freedom to test an unlimited number of campaigns, until we find our golden nuggets, without a single added cost to us.
Monthly impressions per offer
140M+
Affise has given us the tools we need to get the competitive edge. Our clients will be taking advantage of our high-quality user base resulting in increased ROAS every time.
Conversions per month
400k
Affise is a comprehensive solution that offers a 360-degree range of services needed to start and scale a business. It is reliable, affordable and responsive to market changes and needs in a fastpaced industry.
Increase in traffic
$230K
Usability of the interface, wide functionality at an adequate price and the ability to quickly set up all operational processes led us to the decision to cooperate with Affise
Increase in revenue
+200%
Affise allows us to track, measure, and analyze data while automating and scaling campaigns at a better rate.
Increase in conversion rate
750%
When you're working with Affise, their team becomes a part of yours. They are quick to respond and make sure your campaigns are set up for success.
Next level app's growth made accessible
Custom
For those who are looking to go beyond.
Let's talk
For more than 100.000 MAU
Talk to an expert
All plans include:
Uninstall & reinstall
Pre-install tracking
Self-global networks
Facebook attribution & conversion API
APK tracking (with referral data)
All report system: overview, retention, conversions and etc
And more