Each day new players are starting to conquer the affiliate marketing industry. They all aspire to achieve great success and hope that someday their names will appear along with the affiliate marketing leaders'. Now we can hardly imagine that days and years ago all these giants were newcomers as well. What were they dreaming of? Which problems did they have? What were the key factors of their success? How did they become globally known? What was the affiliate marketing industry like back then?
We continue sharing the answers to these and many more questions in our series of articles, Affiliate Network Insider*, that touches upon the working life of the prominent players in the affiliate industry. Stay Affised not to miss newest pieces at our blog! Today we caught up with our new guest: Affiliate Director at Affmy, affiliate marketing professional and simply a wonderful woman, Margarita Ershova.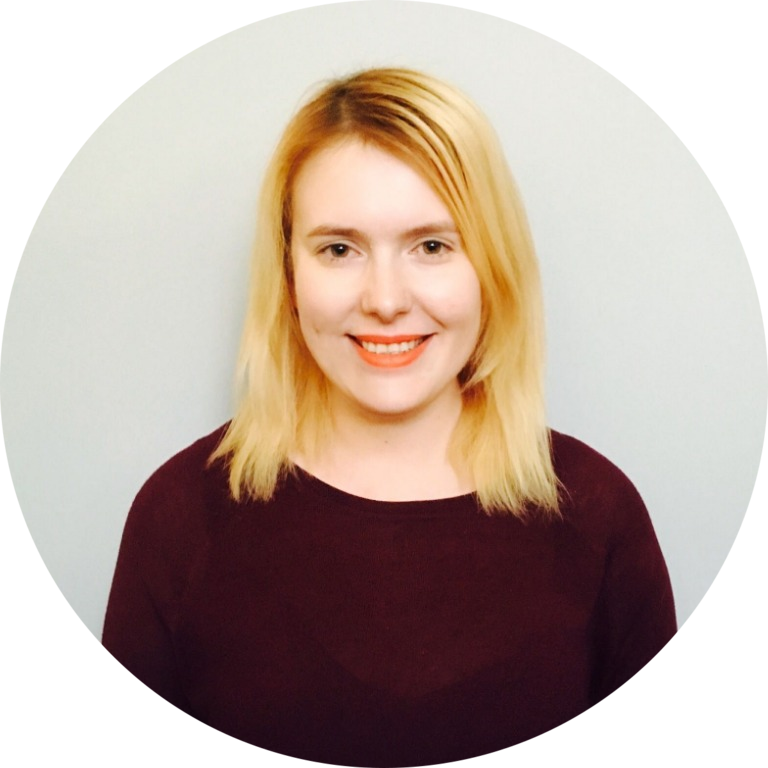 Margarita Ershova, Affiliate Director, Affmy
– Affmy is relatively new name in the industry, but with deep roots in affiliate marketing. Can you please share how it all started?
It all started with a group of international media buyers, who already had a certain experience in different verticals. We all teamed up around the same idea: dating online-business and traffic advertising networks. After a year of working in this direction, we had a clear vision of how to succeed in the affiliate market and we also wanted to share our experience with other CPA players. So, in 2017, the affiliate network Affmy was officially introduced to the international market. Since that moment we have been steadily growing and right now our team is much bigger than it used to be.
– It was quite a booming time for new affiliate networks back then when you started. What were the biggest challenges at the very beginning?
The biggest challenge was to be faster and smarter than our competitors on this rapidly-changing scene of the affiliate market. We invested a lot of time into data mining and looking for a perfect technological solution. Thus, a part of our success was driven by our friends, Affise, and several other in-house technological solutions with RTB. Moreover, Affmy settled up custom deals with the biggest players in the industry.
– You mentioned a high competition in the market. What do you think sets you apart from other affiliate networks?
We pay great attention to accuracy in all aspects of the business. We focus on numbers and data-driven methodologies which allow our affiliates to get better conversions and more sales as a result.
Along with that, we provide our affiliates with individual terms, API integration, and constantly updated portfolio of exclusive offers. For our partners, we prepare custom creatives of any type and size in line with the desired format, provide exclusive offers and give increased rates for email and social traffic.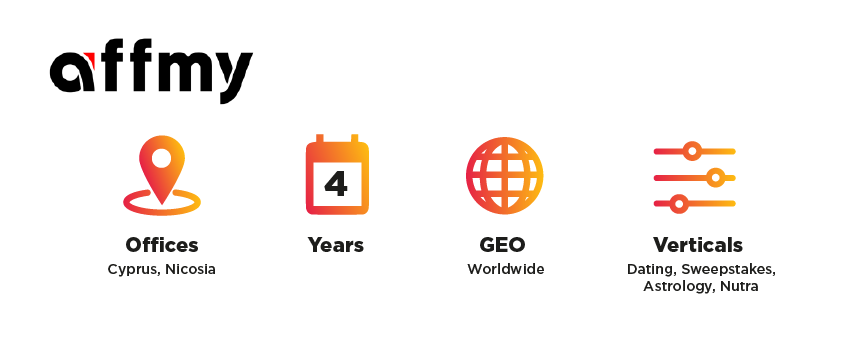 – With such experience in affiliate marketing, I bet you have a bunch of interesting stories happened to you. Can you recollect any of them?
Some may not believe, but once we were invited to the wedding! During the reporting period, our affiliate manager wrote to his international partner, who didn't get in touch with us for a couple of weeks, and together with the reply we received an invitation to the wedding! And of course, the wedding was on the other side of the planet. And literally in the next 2 days. But it was so nice of them!
– I can imagine! But building such great relations takes lots of time and efforts. What's your secret in attracting affiliates to your network?
First of all, we have a portfolio of exclusive offers that is attractive for affiliates.
Second, we are engaging with new affiliates both online and offline. Affmy team always takes part in various international offline events: conferences, local, regional or global events devoted to the affiliate marketing sphere and various types of industry players.
Third, we are actively present on dozens of online platforms, from niche forums like BlackHatWorld, Affiliate fix to special channels curated by our community managers: Instagram, Telegram, and other social media.
And it's not simply searching for affiliates. While being present at different platforms we create communities, where our team members also mentor newbies and help affiliates solve their hurdles, share recent news, fresh offers and case studies.
We are glad to keep in touch with our affiliates and respond quickly to their incoming queries, no matter where they prefer to ask us for help: on our website, on the forums or via social media channels. In this regard, openness is our reality.
We build relationships with our partners, first, on honesty, by paying on time and advocating affiliates interests in front of advertisers.
Second, we act as an ally of affiliates in their efforts to attract more profit. Together we unite around the idea of bringing profit to our partners. If all requirements are met, we can also offer affiliates premium rates for exclusive offers. Transparency and effectiveness are the principals that matter for us a lot.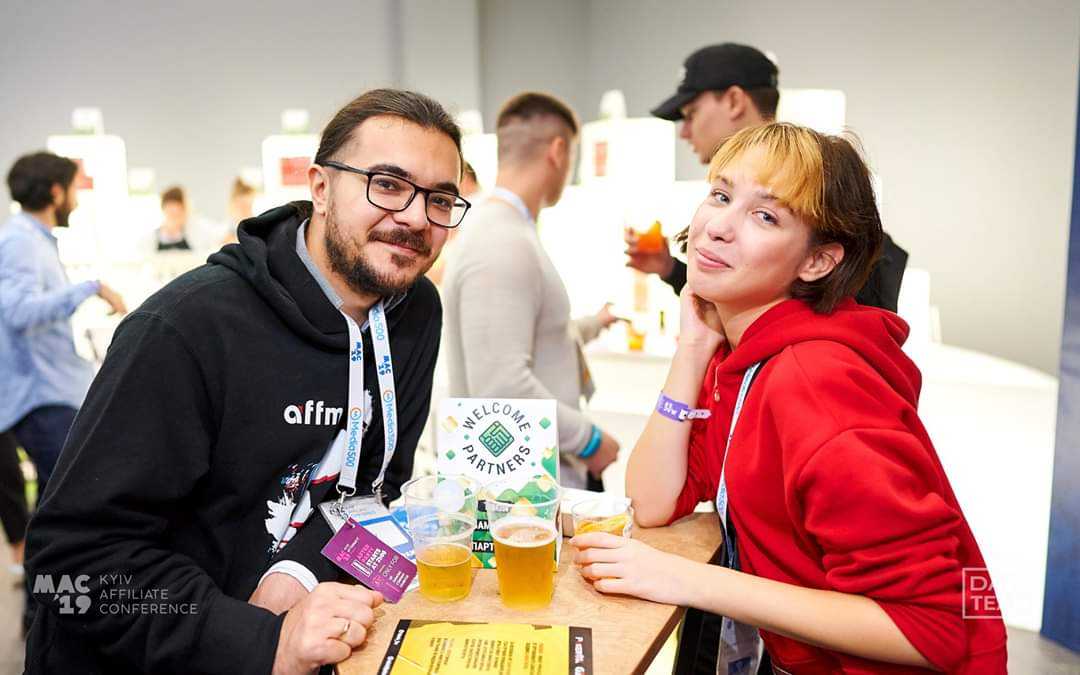 – Who is a "TOP Affiliate" for you?
Everyone who is ready to stay in a transparent and long-term relationship with Affmy is the TOP affiliate for us.
For us it is highly important to see that an affiliate is open for communication and dialogue. We offer all the necessary conditions to their successful traffic monetization and high profit with one fair requirement: we need to receive the affiliate's feedback and have active communication between us. In this case, he or she is the TOP affiliate for us and, Affmy managers are eager to pay as much attention and spend as much time on this affiliate as it is needed.
For Affmy everyone who is goal-oriented, firm on the way to their goal and, most importantly, ready to monetize traffic with us not just 'here and now', but also for a long-term perspective, is a special partner. The Affmy team is ready to 'take under wing' such a goal-oriented affiliate even if currently he or she earns 500 USD per month. Our goal is to bring profit to our partners and we are glad to help them on the way to it, we are always open to dialogue.
– Affiliate network acts as an intermediary between affiliates and advertisers. You shared tips on how to get along with affiliates, but what about advertisers?
Together with advertisers, we make affiliate marketing happen. In a sense, our advertisers and affiliates, both types of our partners are in the center of our Universe. The members of our team constantly find areas of common interest with advertisers and stimulate the success of our work together by doing our best in managing bright projects which bring high ROI.
When an advertiser comes to Affmy, he/she gets access to tested traffic, protection against fraud and detailed targeting crafted right for his/her product. Affmy managers provide traffic from affiliates selected specifically for each campaign based on the advertiser's criteria and in the required volumes. We shift through large volumes of traffic and conduct A/B tests using our own funnels.
– Your forecast for the next year: how the industry will change? Which verticals/GEOs/niches will dominate?
We believe, in 2019 – 2020 Dating will remain one of the TOP niches in the international affiliate marketing industry. In this regard, it's very likely that Tier 1 and Europe will stay among the most profitable GEOs to drive international traffic to. Talking from a longer perspective, we see a high chance of adaptation and wider implementation of innovative technologies to the dating projects. We see that the 21st-century users of dating websites want to experience not only global opportunities to date, but they also want to do it in realtime, and with full immersion, – no matter when and where they go online.
Every year we see that in pursuit of the user, dating projects seek to find new ways to monetize them by developing more individual perks that will be able to attract specific users and in exchange for which they will be willing to pay money. At the same time, they tend to annoy users less.
Moreover, we already witness the development of artificial intelligence and virtual reality in some other segments of the worldwide digital market. Due to artificial intelligence and neural networks, dating sites will become even more focused on the needs and demands of the audience. AI more and more makes the opportunity to simultaneously adapt the offered content to the needs of any user in real-time. That is a great piece of news because dating users are highly motivated to find the best match as soon as possible.
VR, in its turn, in a perspective of 5-8 years, will be able to make international dating closer to people: no matter where your match is located, you will be able to meet him or her without the need to travel and, in a format that will make your long-distance or international online date as real as never before. Therefore, it is likely that in the near future people, due to the VR technologies will be able to meet each other, even while being on different continents.
With the same pace of development that we are seeing now, in the next 10 years this may become possible. Since the U.S., the U.K., Australia, and Canada (Tier 1) are among the richest and most innovative countries in the world, we see how close these technologies are to us.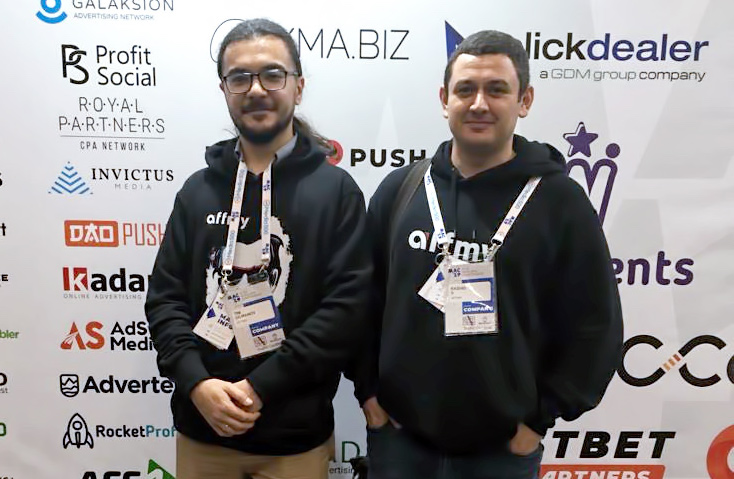 – Your top tips for affiliate networks to increase their ROI?
Firstly, it is important that all departments of the affiliate network complement each other, working as one mechanism. In case the network has an in-house media buying team, you should build an effective interaction between the affiliates department and the media buying team. You need to constantly test funnels, and then give them to your affiliates. When one department complements the work of another one, and the affiliate network will be able to efficiently and informally scale the traffic volumes of its affiliates, then you will increase ROI.
Secondly, you need to carefully monitor the quality of your users. It really works. Once the quality of your traffic gets better, you immediately notice that many advertisers are much more willing to offer you the conditions for the development of your partnership. They are more likely to provide you with some special conditions, for example, to increase caps, to create custom landing pages, or give you special offers with discounts, with bids that will not be available to other affiliate networks. Thus, by improving the quality of traffic, you can bypass other market players who ignore this aspect. We give this advice on the basis of our exclusive projects with some well-known brands in the dating market.
– What do you think is the main secret of your success?
Our value is that we have something unique that we can offer to our affiliates for their growth. We are the network with exclusive dating offers, strong expertise in the dating niche and a team of professionals bonded by the great corporate culture and work attitude. All Affmy dream-team members love what they do and are happy to share their expertise with each other and with our partners.
* AFFILIATE NETWORK INSIDER is a project, covering success stories and inside life of the biggest and most prominent affiliate networks in the industry. Make YOUR story heard by emailing to az@affise.com.