Affiliate networks nowadays are challenged to keep up with ever-evolving industry where new trends and innovations are developed every day. In the last couple of years, automation has been at the forefront of many affiliate networks. According to Ascend2 report, there are nearly 11 times more companies who apply marketing automation today than there were in 2011. Once considered luxury, marketing automation tools are now available for all the marketers. But are all the automation tools equally helpful for your business?
Affise CTO, Dmitrii Zotov, shared his vision on automation trends at the biggest affiliate marketing event in Latin America, Afiliados Brazil. Follow his speech or read a brief overview to find some insights on the top automation tools for affiliate marketing business.
Fraud Control
Fraud protection plays a critical role in process efficiency. Tools such as FraudScore, 24Metrics, Forensiq and Fraudefence score all of the conversions automatically. If any suspicious activities or conversions come from a particular affiliate, they block the offer for 24 hours. This affiliate receives an alert message, and in case he continues the illegal activity, the affiliate will be cut out for a longer time.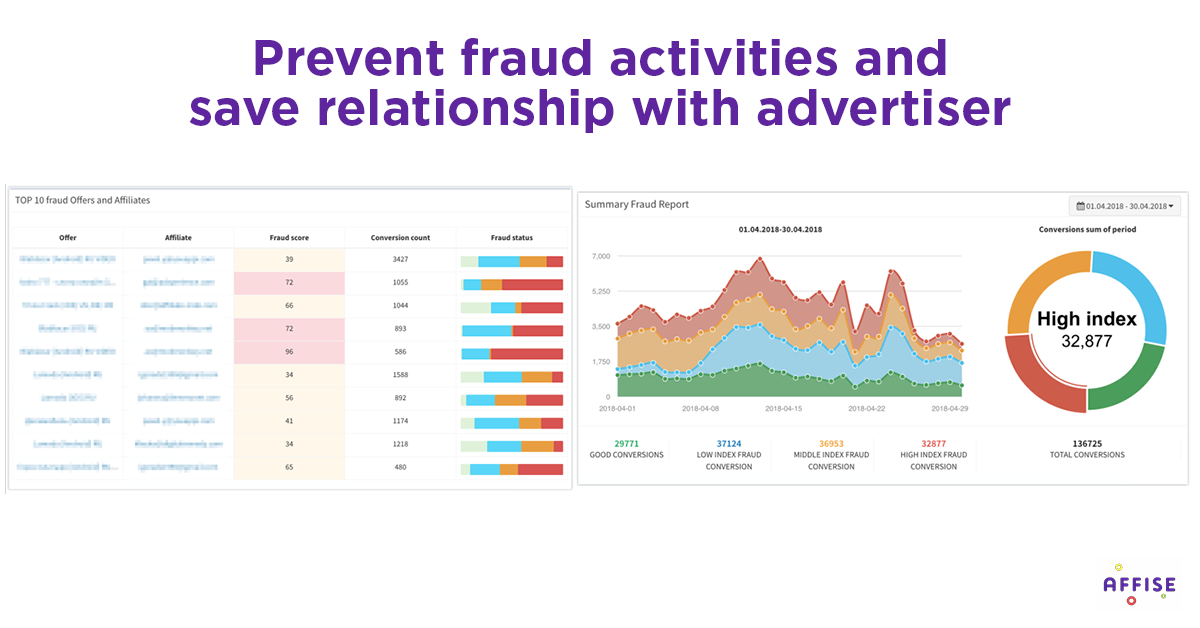 Offer Validation
According to Affilitest case study, more than a half of the offers are either "dead" or expired, which causes heavy damage to your ad campaign, your network and your business. Since every click sent to an inactive offer results in the loss of traffic and money, I recommend to avoid unnecessary risk and check the workability of your links, especially given the fact that there are tons of solutions for that.
How does it work? Users input an affiliate or tracking link that they need to check, then specify the operating system and the country where it runs and click "Submit". Within seconds, they receive a holistic overview of the tracking link destination pass or a report in case of an invalid offer.
Smartlink
Marketers handle great numbers of offers and create the corresponding number of advertising campaigns. Smartlink helps minimize the efforts by creating just one link. Affiliates only need to grab it, and the traffic will be sent automatically to various offers in various affiliate programs they are pulling. Based on machine learning algorithms, smartlink selects offers maximizing profit on certain traffic and increasing ROI.
Pulling Thousands of Offers
If you take offers from other affiliate networks, you know how it's time-consuming to add numerous offers, configure necessary parameters, unify all of the data and so on. What if I say that you can completely automate all these processes and just enjoy receiving higher revenue? For example, CPAPI tool does all of these tasks in a matter of just a few clicks. All you need to do is specify the margin and reselling parameters, and the tool takes on the rest to maximize your company's KPI. Also, you don't have to analyze and transfer offers manually, which eliminates the human factor.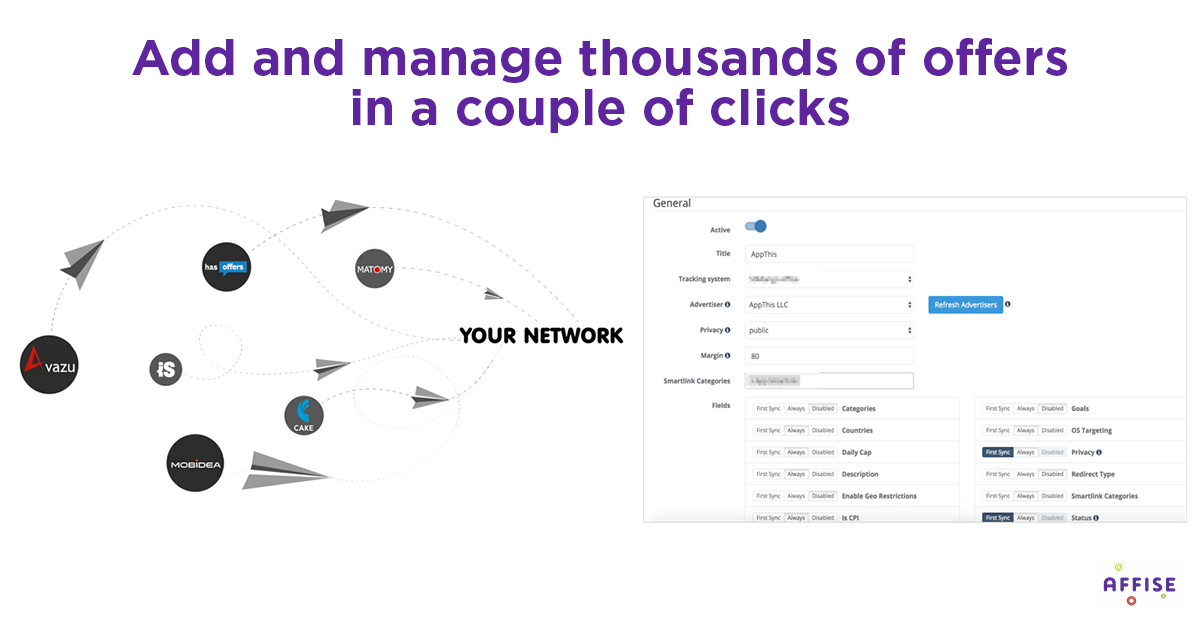 As you can see, by making automation the rule, and not the exception, you can orchestrate the core components of your business and provide a basis for higher revenues. However, we need to bear in mind that automation cannot substitute an affiliate manager or replace relationship management that makes or breaks an affiliate program. Automation is here to take care of repetitive tasks, to help the affiliate marketing team focus on creating value where the human component makes the difference.