On the 5th of March, the Affise team attended the Minsk iGaming Affiliate Conference to learn about recent trends in the iGaming industry and establish new partnerships. The second Minsk iGaming Affiliate Conference brought together top iGaming affiliate specialists and advertisers from the CIS and EU countries to discuss the gambling prospects in 2020. Gambling experts and affiliate marketing gurus focused on key trends, CPA and RevShare benefits, mobile aspects, ROI increase, cooperation with influencers, traffic sources, esports offers, and other hot topics.
With a lot of information being shared, we wanted to share with you the top conference takeaways to retrieve on how it was. Or to provide a brief outline for those who couldn't attend this year.
1. Creatives are not the priority.
Creatives are not always in the first place. The common mistake of newbies in affiliate marketing is putting too much emphasis on creatives and modern design, while what matters at this stage is your partners, with whom and how you work. The important thing for those who just started in affiliate marketing is whether you will find quality traffic in the necessary volumes.
That's when it comes to beginners, and as for the affiliates who have been in the industry for pretty a while, the technology matters most. Those affiliate marketers work with a massive amount of partners; thus, they process vast volumes of data, which, in their turn, they also need to analyze. API, postbacks, statistics, continuously updated statistics – that's what is on the affiliates' mind.
While analytics is crucially important to big affiliates, it can also turn out as a mistake for smaller ones, who have recently entered the industry. One more common mistake that newbies are likely to make is to spend a lot of money on analytics while not having enough data to analyze.
By the way, your creative team might be shocked, but big affiliates' favorite type of creatives is a referral link.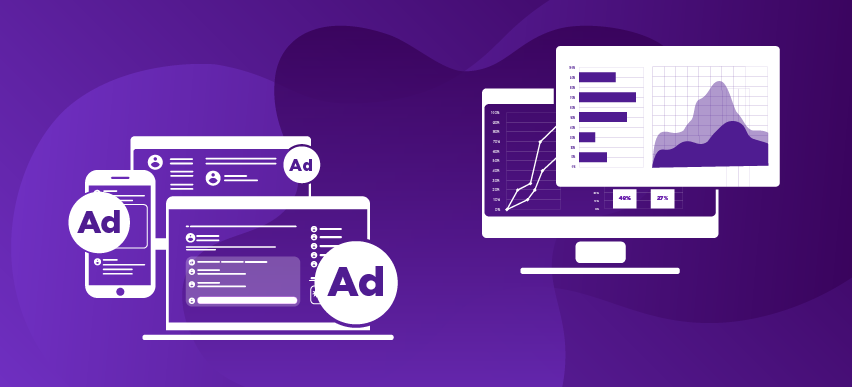 2. Content and mentality when entering new markets
With the market becoming more and more saturated, all companies think in the direction of new markets. But to succeed you need to be prepared, which implies much further knowledge than only language skills.
When you move to a new market, the content you are going to present there is one of the priorities. Localization of content for different markets is not only a translation of the existing content into corresponding languages but also a lot of work on graphical adaptation. And, the most important thing, that the localization must be implemented with a cultural background in mind so that an audience at the targeted market can feel right at home.
The issue of culture is especially sensitive when it comes down to humor in texts and creatives. Particularly in creatives. Different cultures have different laughing matters. Without a delicate understanding of the culture, your team can deliver creatives that won't work. Or, in the worst scenario, they can even turn out offensive.
3. Mind legal aspects
Somewhat boring and from the first sight not closely connected to the business strategy are legal aspects. Legal aspects are not easy in any business, but in iGaming, it is especially an issue due to countries' different approaches to the gaming industry and gambling definition. What might be absolutely innocuous in one country, will be illegal in another — for example, Blizzard and its game Heroes of the Storm. The Heroes of the storm has loot boxes, which gives you a chance to win real money for some character or tool. And the loot boxes are the turning point. Because for example, in Belgium, it is considered as gambling, and the game is prohibited unless without loot boxes. While at the same time, the game is fully allowed in Russia.
4. Online vs Offline casino
Though the conference was primarily devoted to online gaming and gambling, the speakers still cannot but acknowledge the presence of offline casinos and their role in the industry. At present, there are a lot of efforts to move offline casino players into online players because by playing online one can bring more profit. But it's not that simple. Not always is it a positive thing, and there are certain factors to be aware of. Mainly it is about competition. When users play offline, they have one casino they play in, and they usually remain there. When they start playing online, it becomes more complicated to keep them loyal. Once they go online and start gambling, the retention rate for a particular brand may decrease, as players are likely to try and compare other online casinos. So this is one more point in constant improvements to your offers and customer service.

5. Ads should help users, not disturb
With rapidly developing ads-blindness, more and more ads risk being left unnoticed. Understanding that, advertisers transform the usual approach to creatives and test new hypotheses.
The shift in creatives is happening around their value and the never-ending discussion of quantity vs quality. If previously advertisers were producing more bright banners, with the creativity emphasized, now the emphasize moved towards content itself. And we can see more and more text blocks. Why? Because while some bright banners can bring more users, the other one with useful information – more quality users.
6. CPA, RevShare or hybrid
Different opinions pervade the industry on which commission plan is the best one. Shall affiliates go with a "cost-per-acquisition" or with a percentage from "lifetime revenue"? And with a variety of views, there is no single right answer.
A gaming advertiser prefers working on CPA exclusively with first deposits, though they can still agree on RevShare if a client wants. While the betting companies find Revshare as the most suiting them payment plan, with very different payback periods: from 3 months at one market to 9 months at the others.
And the affiliate network would go for hybrid, as it is a right solution and some actually see it as a compromise. Though CPA you can cover expenses on media buying, while through Revshare you get lifetime value for all the rest. It is also an excellent example of sharing responsibilities, under this model everyone earns, and at the same time supports each other.
7. You can partner with newbies, but only with a deposit payment
It's undoubtedly hard for newbies in affiliate marketing to grow as hardly anybody wants to partner with inexperienced companies. But the central problem here is not the lack of experience as such, but more uncertainty among big companies toward the newbies. Unfortunately, there are a lot of mayfly companies, who rush into the market, spend a lot of resources on secondary things, and drive a lot of CPM traffic that doesn't turn into conversions. This behavior causes nothing but discouragement and later lack of trust towards all newbies.
Does it mean that it is a dead-end situation? Of course not. But to be deemed as reliable partners, they need to prove it by sharing their ambitions and demonstrating the devotion to the business. Some companies may ask for some trial campaigns or tasks; others will work only with deposit payments. Both ways make absolute sense, as in the first case, you demonstrate your skills and working style, and in the second one, you give a guarantee that you will work and perform. It is also a guarantee for a brand-partner that you won't disappear, and they won't merely spend time in vain.
8. Only human support interactions
While people talk all about automation almost in every sphere of life, customer relations is a sphere where you should preserve human-to-human interaction. Especially when we talk about VIP accounts. The goal of the VIP accounts managers (in fact not very different from the usual accounts manager) is about finding a balance between the interests of players and the company, stimulating players to spend more time with the brand and stay happy. To achieve more, you can't go generic.
The experience of SupportLad in users reactivation showed that with the personalized approach the percentage of answers increased from 52% to 73%, and the number of users who returned and made deposits from 20% to 36%.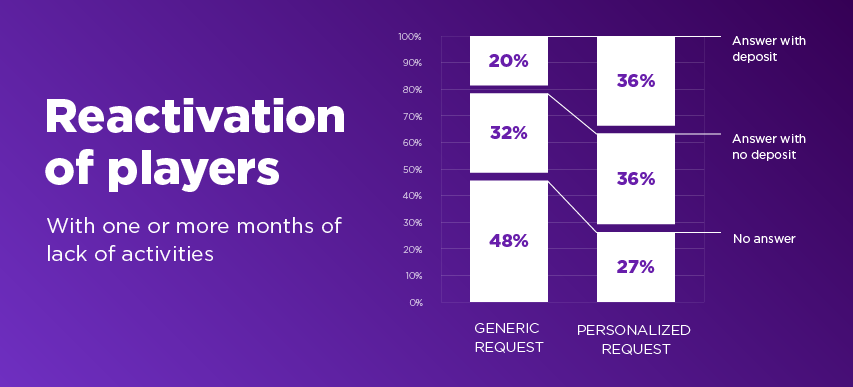 From SupportLab presentation at Minsk iGaming Affiliate Conference
What about AI in support? The answers above demonstrate that shifting to AI is not the best idea. Companies may automate the generic questions with a bot, but they will not fully replace managers. We still need emotional intelligence and human understanding to retain people.
9. Account managers vs Financial officer
In our industry, we see account managers as experts who know how affiliate marketers can earn more. Because their role is to provide business advice to customers on how to set campaigns, which creatives have more revenue potential, some may consider them as strategic financial advisers. What, in fact, they are not. Account managers may know what works better within the affiliate ecosystem, but they can't strategically predict financial stability for the whole business. And as a business owner, you can't rely on them in predicting the company's profitability. Thus if for a moment you have been misled by an entrusted financial function, it's a high time to separate these two functions. Having a qualified financial officer as a staff member for this purpose is crucial for business economic sustainability and a skilled account manager – for managing and retaining customer relations.
10. Final one… Not everybody can open an online casino!
There is a widespread opinion that every schooler can open up an online casino. You may have heard a lot of this neglected opinion towards online casinos, and gambling businesses like "every teenager can open one", what indeed is a huge delusion. It arises with somewhat new webmasters, having spent 6-8 months directing traffic, who think that why would they direct traffic to different programs if they can write code, create their own one, and direct traffic there. But they seem to neglect all legal sides, payouts, who to work with, etc. Thus, if you want to develop in the gambling industry, start with joining some programs to learn the business from within. After a while, you will be able to see more clearly where and how to develop next.