2019 has almost come and gone – which means recap posts galore! Before we roll into 2020, let's sum up what 2019 year has brought to us and to the performance marketing industry in general (or check out the infographics below).
New Office in China (Shanghai)
Maintaining the standards of our service and support has always been crucial for us. Thus, seeing an upcoming interest in our products in Chinese market, we have gone one step further for our customers and partners in China having launched the office in Shanghai. With a local office in China, our clients get even higher level of on-the-ground customer success service, facilitating their growth upwards and beyond.
New Features
For Affise this year was marked by a significant mission to solve critical problems that fall under the three pillars of the performance marketing industry: in-depth and predictive analytics, the speed of decision-making and automation of all operational aspects. Following this mission, we released 47 features that help our clients handle and analyse big data, visualize their performance and automate manual and routine tasks. Here we picked Top 10 features we implemented in 2019.
Industry Recognition
In 2019 Affise was recognized with four industry awards, including the Top Rated Affiliate Software by SoftwareWorld, the Great User Experience Award, Best Tracker by Affbank, Most Worthy and Most Popular Affiliate Software by SaaSworthy and became the preferred choice for users across Digital Marketing! Winning these awards signifies our commitment to providing only the best to our customers and contributing tremendously to the quality of user experience.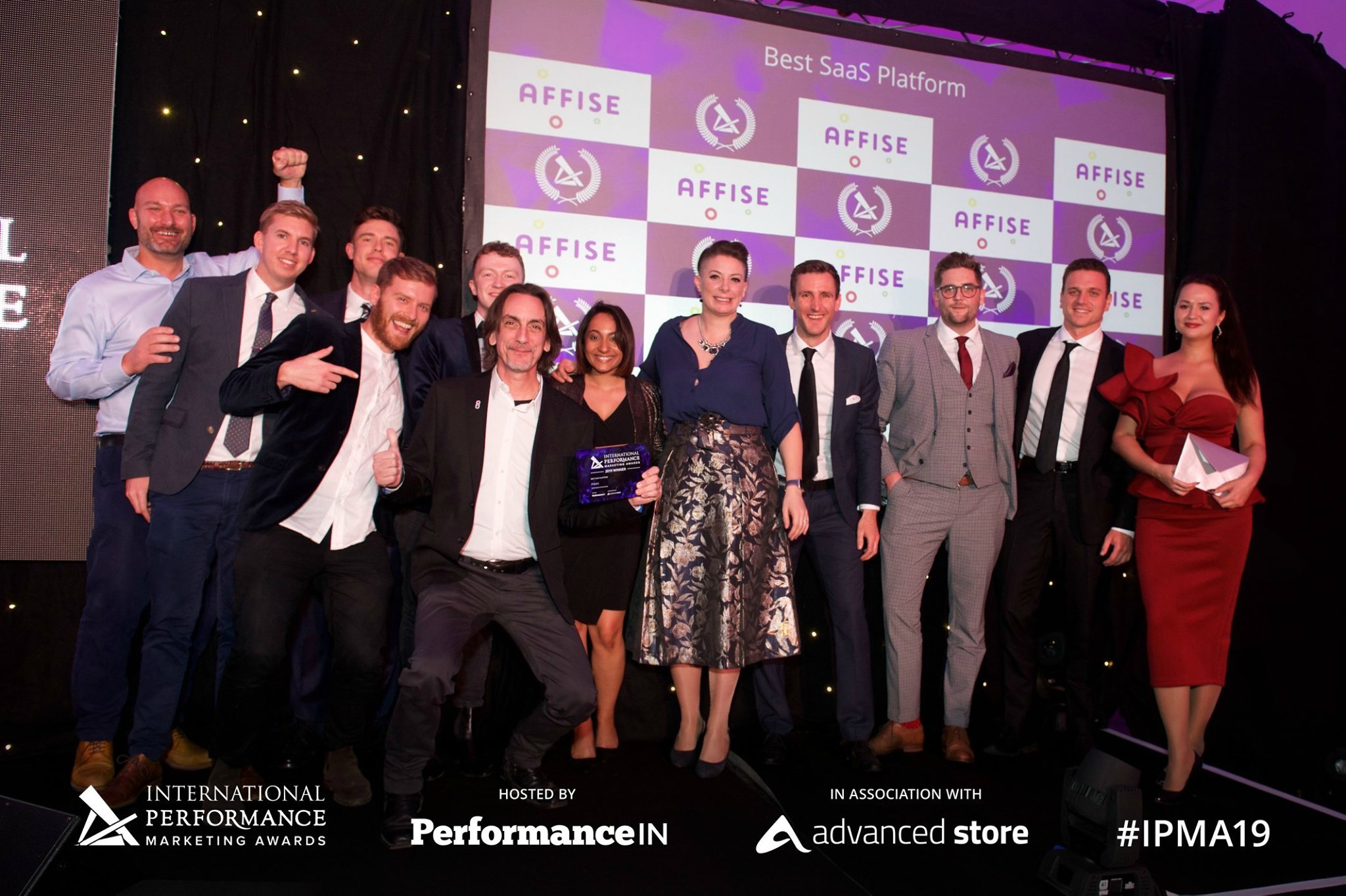 1000+ customers from all over the world choose Affise to grow their affiliate business with Affise. Find out why!
Contributing Knowledge and Expertise
Starting your work in performance marketing is hard. Hiring in affiliate marketing is even harder, as you have to explain what the industry is about, what the players are, and how they interact with each other. Thus, at Affise we're committed to contributing knowledge and expertise across the Industry and lead the community by example.

In the beginning of the year we launched Affise Academy (and there are already 3 courses released!), where beginners can learn all the basics to start and run an affiliate network, and experienced players learn how to use Affise in the best way to grow their performance marketing business.
Customer Oriented Approach
We strongly believe that success can only be reached by surrounding yourself with the right support and resources. Thus, we worked out a perfect customer success approach, and the numbers speak for themselves with 95% customer satisfaction rate.
We provide a Free Onboarding Package for everyone who sign up for a Free 30 days Trial on our platform. A dedicated onboarding specialist will set up and customize your account for you and walk you through the interface. After a trial period, each client at Affise is provided with a Customer Success Manager, who helps with overall operating and advices how to improve the performance with ready-to-use features.
Besides, all the clients can always approach with their questions and requests to Affise Support team which is 24/7, or reach his dedicated Customer Success Manager. The average response time at live chat is just 2 minutes.

🎁We wish you a lot of joy and high profits in 2020!🎁