For marketers, who build an advertising strategy on data, making more data-driven decisions, collecting and analyzing data from multiple sources are the most significant challenges. When a new problem arises, the solution to the problem is usually to provide a marketer with the applicable data, leaving it to him to decide what action to take. Thus, the more innovative the performance marketing industry becomes, the more difficult it is to deal with large amounts of data.
Affise is rising to the challenge by turning Big Data into an easy-to-use instrument with the help of our brand-new BI integration service Data Fusion. Data Fusion is a real-time delivery service, which transfers all the data from Affise to your AWS and Google accounts, integrating data across multiple sources into a single view. Once the integration is established, the data can be sent to such leading-edge BI tools, as Google Data Studio, Power BI, Oracle BI, Tableau, to name a few. Data management has never been easier!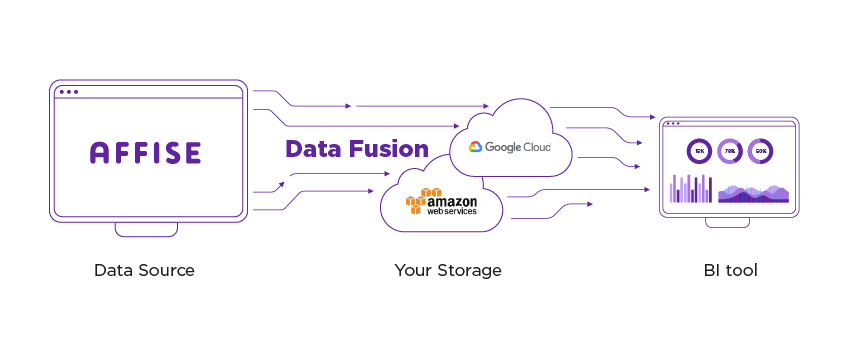 Business Intelligence Comes In
In the digital age, 80% of global data is still unstructured and hard to process, and only 50% of the available information in companies is used for decision-making. In response, Business Intelligence takes over data processing by enabling an automatic mechanism of collecting, analyzing and converting Big Data into all-encompassing, actionable reports for smart decision-making. With state-of-the-art BI tools and services, marketers can:
Get the full picture of customer's performance;

Assess the efficiency of your marketing;

Predict future advertising trends;

Find growth areas and forecast risks;

Be independent and self-sufficient.
How to set up real-time data streaming?
Affise Marketplace contains a range of leading services for performance marketing, among which Affise's customers can find plugins to transfer the data to Amazon Simple Storage Service and Google Cloud Platform. Contact your account manager to activate the necessary plugin, fill out the form, collect, store, analyze the information on your advertising campaigns in one place with the help of BI tools.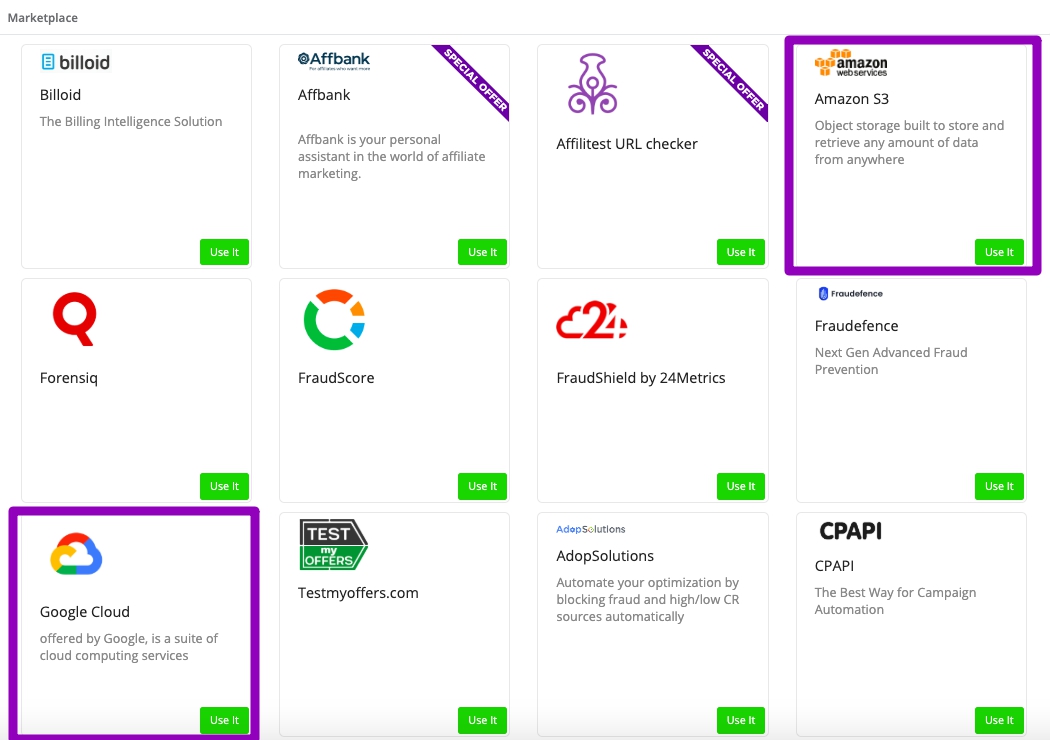 What's next?
Now all your business data is stored in one place, but what to do with those vast datasets? This is precisely the moment when Business Intelligence comes into play. Such BI tools, as Data Studio, Power BI, Tableau and others analyze various datasets and provide a well-rounded picture of the advertising activity through visualisation, which, in turn, results in predicting long-term performance and building a business strategy.
How to Build a Google Data Studio Dashboard
Let's take a closer look at how to create enlightening, easy to understand, easy to share dashboards and reports with Google Data Studio.
1. On Google Data Studio home page create a new Data source: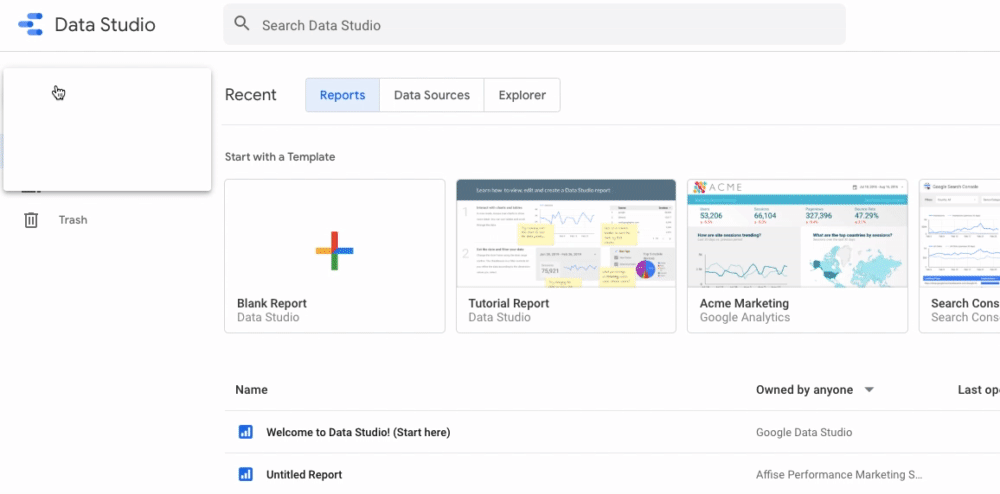 2. Fill in GCS Target Path with an appropriate file path and tap on 'Connect' button.

3. It's high time to tell your data story through various widgets! Navigate to Explorer and get business insights immediately: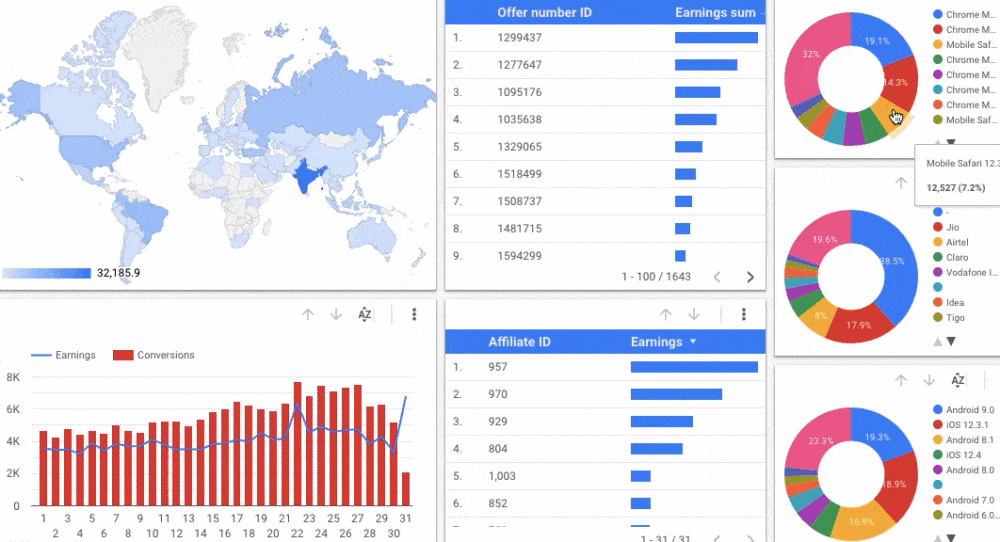 4. For your convenience, you can start your data journey with one of the built-in report templates from Google Data Studio Gallery: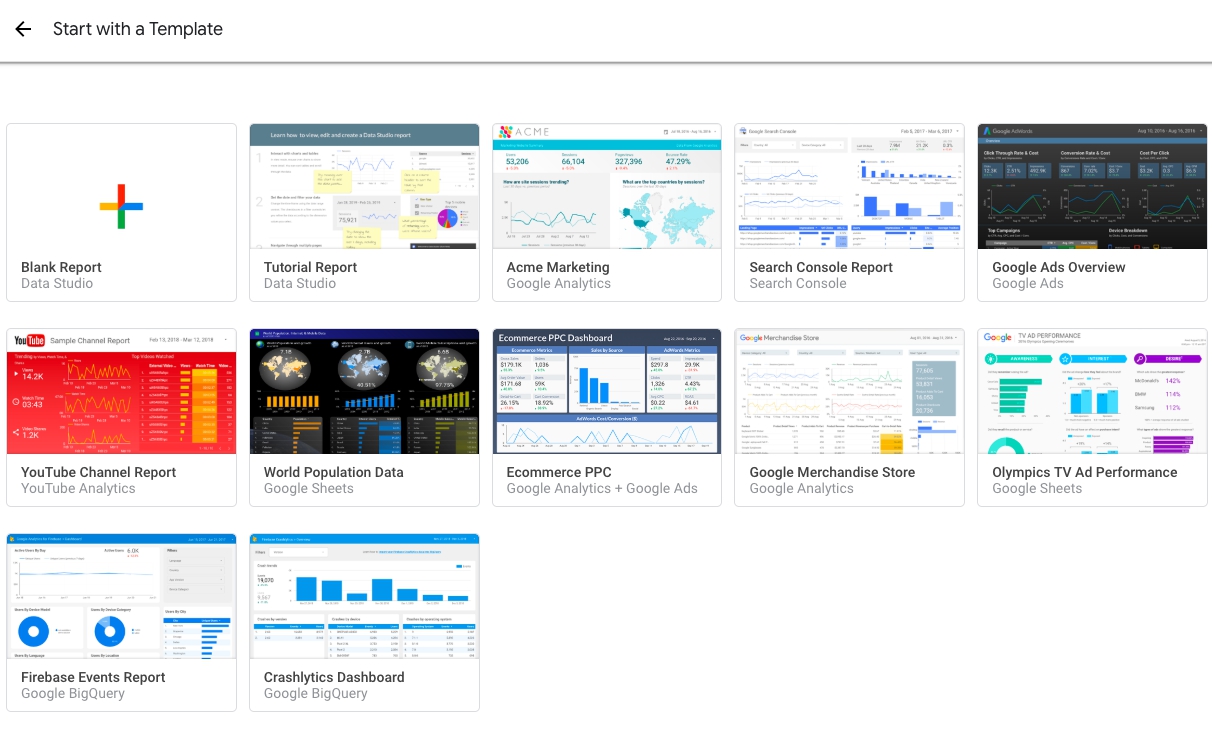 5. Data Studio allows you to utilize and blend data from various sources within one report. With comprehensive reports, you will predict market trends and will be two steps ahead of your competitors.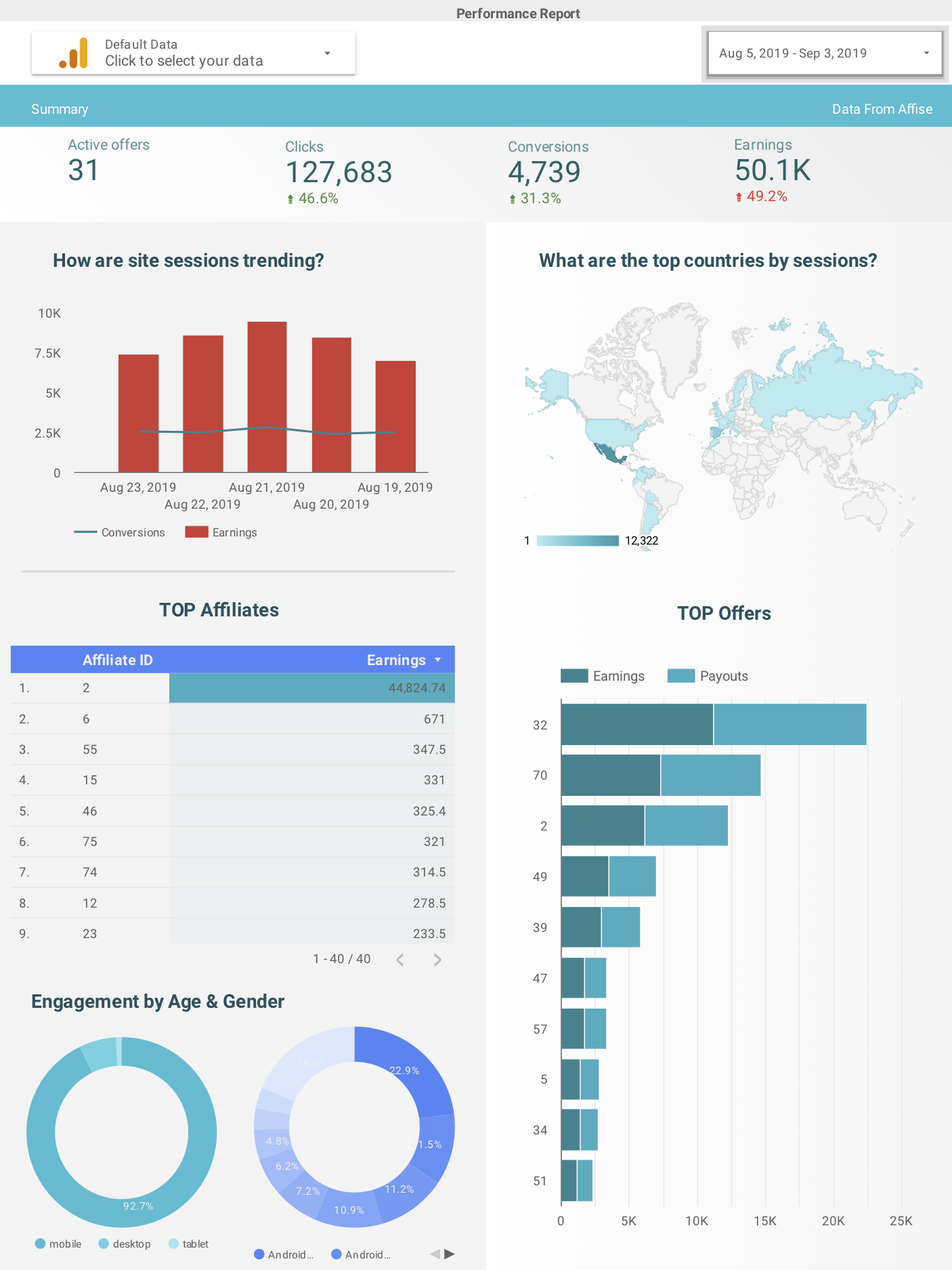 Performance Report based on Affise Data
Connect to BigQuery
In case you use BigQuery, you need to select the resource, create a dataset and table, before uploading data from the cloud. While creating the table, choose the necessary file and add the relevant fields: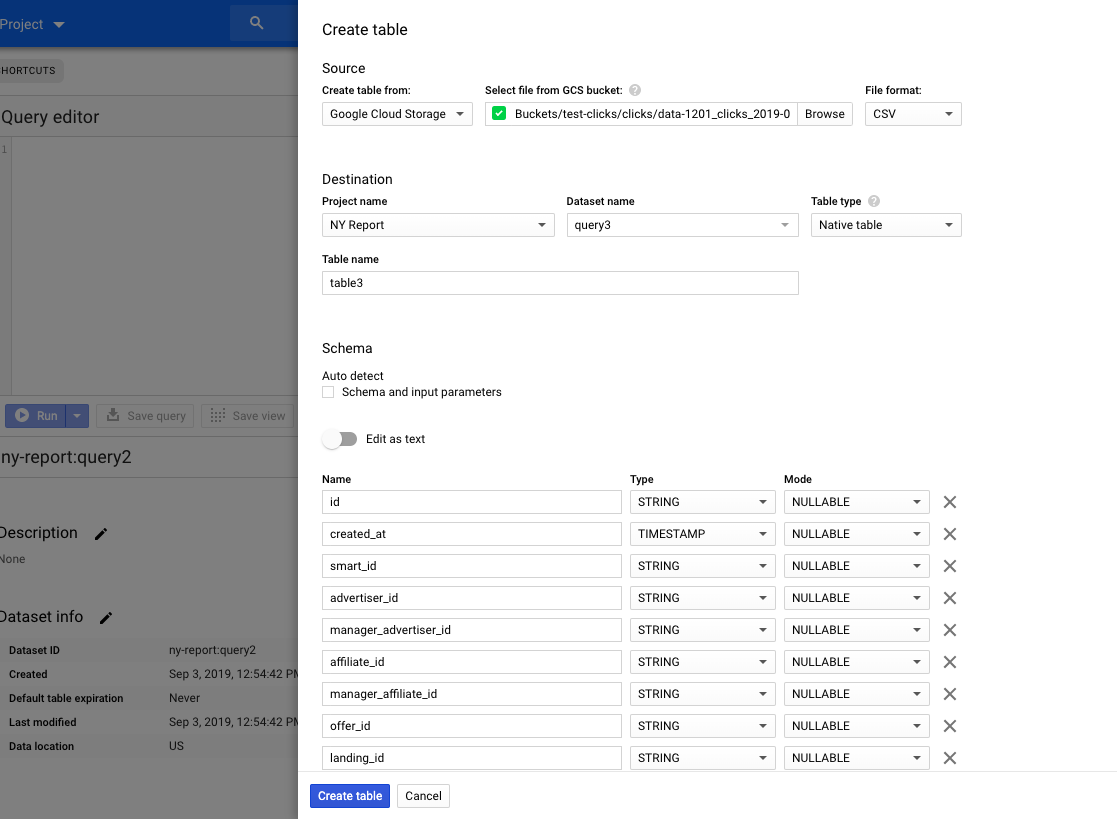 Field Types:
String – a sequence of characters
Timestamp – encoded information identifying when a certain event occurred. BigQuery will convert the code into the appropriate format.
Numeric – anything containing numbers only.
Don't follow trends, start trends
In the present context of competition, continually changing market and ever-increasing data, marketers must devote ever greater effort to keep up with market trends. With Data Fusion, you will convert your data into actionable reports, make decisions faster and become the one who starts trends on the market.
If you require any further information on DataFusion – feel free to contact support@affise.com or ask your account manager.