No matter whether you are a publisher, an affiliate manager, CEO of your own network, or a solution provider, attending most relevant affiliate marketing conferences and events is crucial for your business. This is the best way to build up good working relations with your partners, boost sales, and increase your influence in the industry. Fortunately, there are tons of events in the industry. Unfortunately, it's so easy to get lost in this variety while choosing the best.
At the beginning of the year we shared a list of most influential events for the first two quarters of 2018. Now it's high time to discover what the latter half of the year holds for us.
Barcelona, July 18-20

Affiliate World Europe is a "must attend" event if you want to meet and learn from the sharpest, most innovative minds reshaping the industry. It's a place to meet the experts from all over the world and expand your network immensely. This edition is expecting to bring 3,000 attendees, and more than 30 awesome speakers from over 80 countries.
Affise is one of the exhibitors at Affiliate World Europe. Schedule a meeting with us, or just come visit us at booth #B55 to discover new opportunities to grow your affiliate marketing business with Affise.
Barcelona, July 19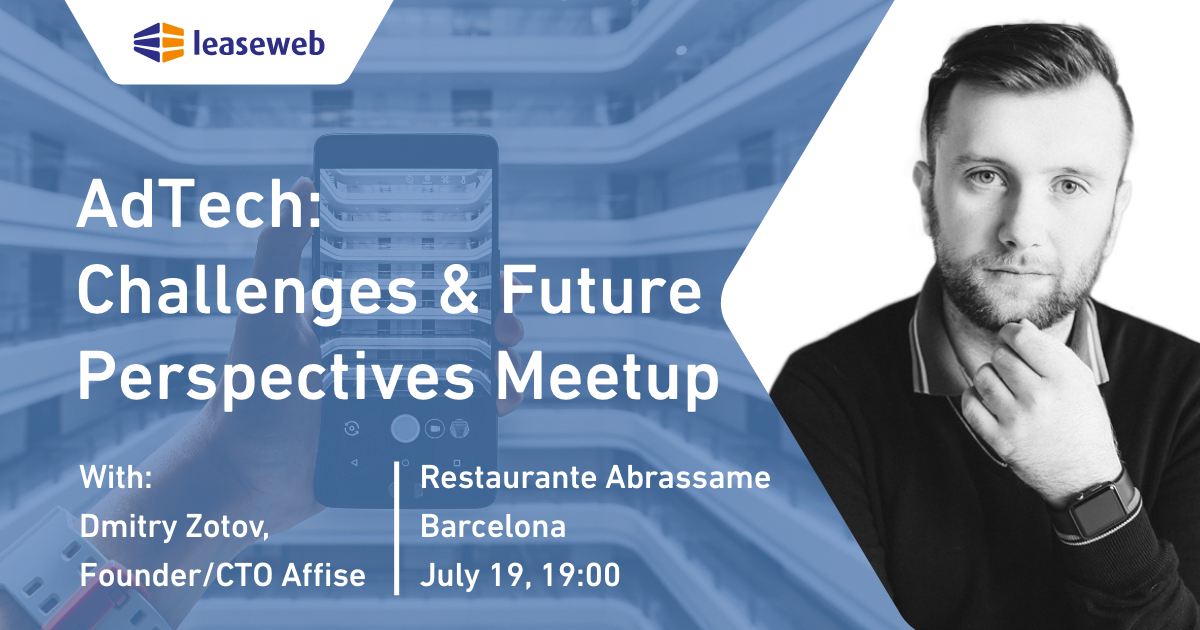 If you don't have an opportunity to attend Affiliate World Europe, no worries. On the closing day of AWE, Leaseweb is hosting a meetup, unveiling the challenges and the future of AdTech industry. This meetup will bring three outstanding speakers, including Dmitrii Zotov, Affise founder and CTO. During the event speakers from Affise, Glispa and Leaseweb will share their insights on how to:
✓ Grow your business with the right infrastructure planning
✓ Stay ahead of the latest technical requirements in the AdTech industry
✓ Best prepare for business growth
✓ Navigate the digital transformation and AI
Tapas, drinks and an amazing rooftop view are included! So hurry up to register as the number of participants is restricted!
New York, July 29 – 31

During July 29-31, thousands of digital marketers from all over the world will gather in New York for probably the most well-known event, Affiliate Summit East 2018. These high-level decision makers are comprised of online publishers, bloggers, media owners, traffic sources, advertisers, global brands, networks, technology firms, agencies, and other solution providers.
Shanghai, August 3-5

This year ChinaJoy celebrates its 16 years' anniversary of being the most influential event in the global digital entertainment industry. ChinaJoy is not simply big, it is the largest exhibition in the industry with 325,000+ attendees, 4000+ game publishers within 140,000 sq.m. space. Moreover, bringing together brands, products, technologies and capital, B2B Area drives extensive communication and partnership between domestic and foreign game companies in a range of business steps.
Come visit Affise team at the booth W5-A599 or schedule one-to-one meeting with our Business Development Managers during ChinaJoy via email to hey@affise.com!
Singapore, October 1-3

Affiliate Summit, the host of the biggest affiliate marketing events in the world, is bringing the APAC edition of the conference to Singapore this year. #ASAPAC18 is expecting to bring more than 1000 attendees to the exhibition, as well as to the legendary Meet Market – a 6 hour networking event, packed with affiliates, merchants, vendors, networks, technology providers, and more.
Gurgaon, October 11-12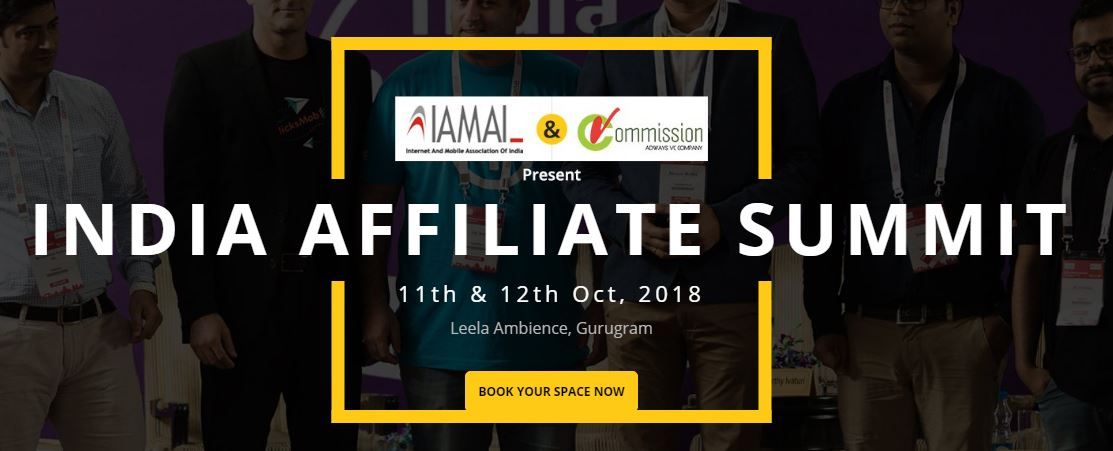 India Affiliate Summit is a great meeting point for thought leaders from the affiliate marketing space. Here is where the key stakeholders and influencers in the industry discuss innovations, dissect implications and dwell upon the potential of this booming industry.
Affise is one of the sponsors at India Affiliate Summit. So do not miss the opportunity to visit our booth F7 or book a meeting with our team. Just drop a line to hey@affise.com!
Morocco, November 1-3

Arab Affiliate Summit is one of the most popular affiliate marketing conferences in MENA. The motto of the event is: Learn through education, Connect through networking, and Start through business opportunities. So it annually gathers all the stakeholders of the industry together including but not limited to affiliates, merchants and technologies. As you can see, affiliate marketing is growing and AAS plays a vital role in speeding this growth.
Bangkok, December 5-7

Traditionally Affiliate World Asia is a final headline event of the year. It has already proved to be the meeting point of the affiliate industry elite – connecting the industry's most successful marketers, biggest advertising and affiliate networks, and service providers. So, if you are looking for either expert advice or networking, AWA is the best place for it. And if you are looking for best performance marketing platform to measure, analyze and optimize your publisher relations, Affise team will be there at booth #A41. And we are always ready to help you find best solution that will work for you.
Feel free to add YOUR top affiliate conferences by commenting down below, and share an article with your colleagues if you've found it useful. Besides, if you visit one of these events, let's keep in touch! Just drop us a line to hey@affise.com and see you there!