Each day new players are starting to conquer the affiliate marketing industry. They all aspire to achieve great success and hope that someday their names will appear along with the affiliate marketing leaders'. Now we can hardly imagine that days and years ago all these giants were newcomers as well. What were they dreaming of? Which problems did they have? What were the key factors of their success? How did they become globally known? What was the affiliate marketing industry like back then?
We continue sharing the answers to these and many more questions in our series of articles, Affiliate Network Insider*, that touches upon the working life of the prominent players in the affiliate industry. Stay Affised not to miss newest pieces at our blog! And give a warm welcome to our new guest: Head of CPM/RTB Department at Adsterra, Dasha Raputa.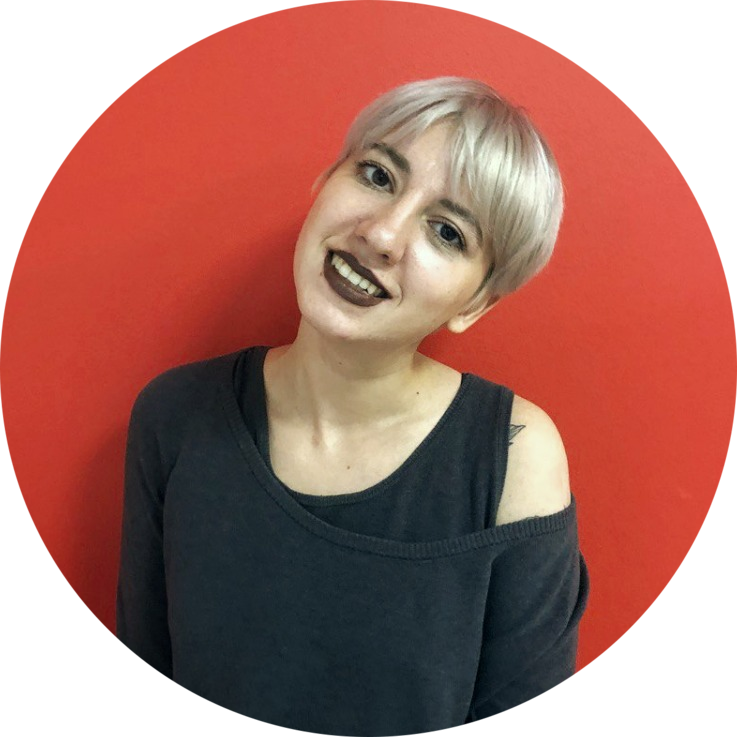 Dasha Raputa, Adsterra
– Dasha, can you please share a bit of your story: how did you start your work in affiliate marketing?
At the very beginning, I started on the advertiser's side: I was dealing with social media and everything which was involved in creating the right image for the brand: community management, content creation, etc. But I've always preferred to hang out around media buying teams. So when a friend of mine asked me to do some media buying for him, I wasn't hesitating much. That's how I first met Adsterra and ended up working in affiliate marketing from the network's side. It's incredibly fulfilling to know your traffic source "from the inside." When I joined Adsterra's team, it was about 60 of us, and now we are close to the 160 passionate professionals point.
– It's been almost 4 years since you started in affiliate marketing. From my personal experience, back then there were no "Affiliate Marketing for dummies" guides, comprehensive articles, and, in general, clear knowledge bases about the industry. It was quite a challenge to start with (and understand) it. What was the most challenging for you?
Setting up the 1st postback, to be honest. When I think about that day now, all I can do is laugh, but at the very beginning, s2s integration was like rocket science for me. Now I don't really get why that was such a struggle cause the process is extremely simple. Anyway, I still remember the day when I went home from work, all sad, went to sleep, and woke up suddenly realizing that now I get it [s2s integration].
– What's the funniest story happened to you in your career?
Once I went to a huge post-NY party thrown by a friend of mine, who doesn't work in the industry. At around 4 am a guy came up to me and told me that he's my advertiser and that he needs to change some links ASAP. So I changed the links, but, to be honest that was one of the weirdest and funniest things that happened to me.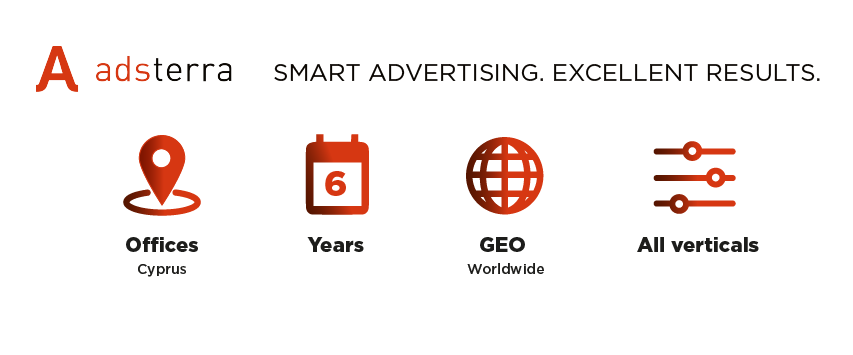 – Let's talk about Adsterra now. What do you think sets it apart from other affiliate networks?
Mostly it's the attitude. I've already used the phrase "passionate professionals," and I'd like to use it again. Adsterra team is the best team you can work with. We value personal approach a lot, and I'm 100% sure that all of our clients can mention the same. Aside from that, I think that we do have quite a strong corporate culture between all of us, from the technical department to the finance team. It's great to be heard and to know that once you come up with an idea, someday that idea will become a commonly used feature. Or a local meme (cause why not).
– How do you attract affiliates to your network?
There's a manager in my team who has created the biggest advertisers web I've ever seen. Each time I ask her "Who's that new advertiser?" she replies to me: "Oh, that's a friend of my old advertiser, Vasily." So she had made a web of 50 or something Vasily's friends:)
We value personal approach a lot, as I've mentioned before. Being friendly, nice, and professional with your clients pays you back with more clients. Also, you can easily meet us at all large affiliate shows: we meet new affiliates there as well.
– Who is the "TOP Affiliate" for you?
The one who listens! We are more than ready to provide our advertisers with the whitelist, campaign strategy tips, and other insides. Those who heed and use our tips become the top ones. Sadly, there's not much we can do with affiliates who aren't willing to consider following any of the manager's advice.
"It's great to be heard and to know that once you come up with an idea, someday that idea will become a commonly used feature. Or a local meme. Cause why not," – Dasha on Adsterra's corporate culture.
– How does Adsterra work with advertisers?
Discovering & developing. At first, you meet and greet your advertiser, you learn their products, ad formats they work with, geos and device preferences. Then the developing begins: campaign testing and scaling, applying blacklists for long-ride sources with lower prices, whitelisting top-performing sources, adding new geos, new tests, discussing how your advertiser's pet is doing or vacation going (this part is as important as others). I don't think that I'd say anything new here. Basically, it's about the mutual interest in making profits for both sides combined with being friendly and nice.
– It seems like you've been with Adsterra for almost its entire existence. How has the industry changed since you joined it?
A lot had changed (like really a lot!). Starting from Google's regulations and ad formats modifications and ending up with offers — ones which made a blast in 2016 can't be found nowadays. Internet users had changed a lot as well: you need to improve your ad quality, or no one will convert on that. The market became more technical: more and more advertisers switch to programmatic traffic purchases, which I consider to be the future.
– Your forecast for the next year: how the industry will change?
Web Push ad format will definitely change, it was on peak lately, but with new browsers' regulations, it's interesting to see what we'll have in the end.
Aside from that, I'm 100% sure that we'll undoubtedly see something new in the market, but it's completely impossible to predict what. I hope to see the VPN trend growing; this vertical has been on the rise for quite long. On the other side, I've already mentioned some new gambling brands which might become top-runners in 2020. As for the geos — US is old but gold, it will definitely stay the most wanted and growing one.
Anyway, it's hard to predict something for sure. A lot depends on the regulations coming from a variety of parties: technical regulations from browsers, for example, or law regulations for gambling vertical.
Keeping in mind that it's getting harder to make users take your desired action, I assume that ads optimization will evolve to a new level: programmatic. Programmatic purchasing allows you to do deeper optimization and makes the bidding process easier (via predict), so I can't wait to see more new players among XML/OpenRTB advertisers.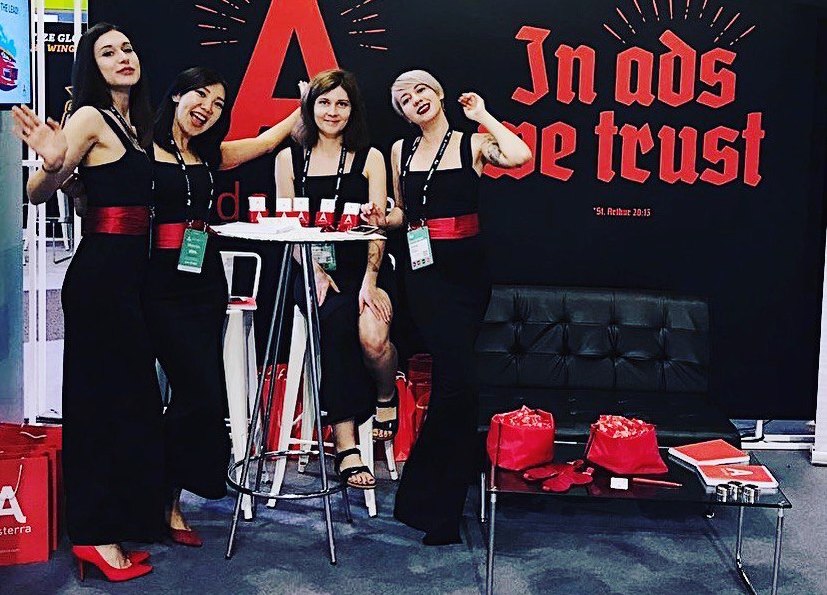 You can meet Adsterra team at the top affiliate conferences and events
– Can you share with us your top tips for affiliate networks to increase their ROI?
Keep on testing new, develop current clients further and go programmatic, I guess.
You never know what might do a blast, so it's essential to keep on exploring new offers, verticals and unique possibilities, especially when you're not tied to one model and one way of testing. Aside from that, you never know when an old-good client of yours will eventually come out with a new product, so that's why it's crucial to keep on developing current partners and discover new opportunities with them.
– What do you think is the main secret of your success?
Being nice, friendly and staying professional 🙂
* AFFILIATE NETWORK INSIDER is a project, covering success stories and inside life of the biggest and most prominent affiliate networks in the industry. Make YOUR story heard by emailing to az@affise.com.